In China, outsourcing is no longer cheap
As China makes big moves to improve its environmental and labor conditions, U.S. companies that manufacture there face soaring costs.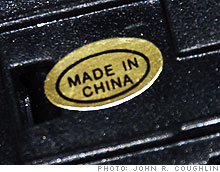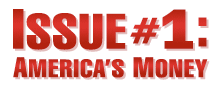 Issue #1: America's Money - Everyday on CNN
(Fortune Small Business) -- Jason and Rodney Carr hate to raise their prices. Their Gardena, Calif.-based distributor of curtains and home fabrics, Softline Home Fashions, usually keeps its costs low by sourcing materials overseas: 100% of their raw goods and 80% of their finished products come from China. But recently, China hasn't paid off the way it used to. In the past five months, the Carrs have seen their manufacturing expenses rise 20%.
"It's a battle every day," says Rodney Carr. "We are not going to cut salaries, staff or any other assets that are important to the company. Sometimes we compensate by raising prices, but mostly we're just eating the additional costs."
Once the epicenter of low-cost manufacturing, China is becoming an increasingly expensive place to do business, thanks to a series of sweeping mandates introduced to pacify discontented Chinese citizens and global critics. This month's Olympics will be a coming out party 10 years in the making. Aware that the world is watching, China has intensified its efforts to clean up its domestic affairs by enacting stricter environmental and labor controls, increasing its land and commodity prices, and slashing the export-tax rebates that helped create the country's giant trade surplus.
Environmentalists, economists and labor watchdogs praise these initiatives as critical steps in the right direction for both China and the global economy. But coupled with the falling dollar and the rising yuan, these movements have put the pinch on many small U.S. outsourcers struggling to keep up with China's rapid changes.
Melanie Corpstein, CEO of Adorable Originals, a Phoenix firm that manufactures toys and clothing, has seen the profit margins for her line of dolls shrink since she began manufacturing them in China in 2003.
"In this economy we are in no position to ask the customer to pay more," she says. "Though my company continues to grow, China's shift has made me closely monitor other expenses, such as how many hours my team works and how much our office supplies cost."
What's driving the cost spike? No one change bears primary responsibility for the sharp increase, but added together, a complex web of adjustments have altered the economics of doing business in China.
Green initiatives
China's fledgling efforts at environmental reforms, particularly in its most industrialized and developed regions along the east coast, gained steam in 2001, when the country triumphed in its bid to host this summer's Olympic Games. As this week's opening ceremonies crept closer, other events added to the sense of environmental urgency.
"The SARS outbreak in 2003, along with the Songhua River spill in 2005, were catalysts for a great national movement to improve the health system and to clean up the environment," says Deborah Seligsohn, a Beijing-based delegate for the World Resources Institute. Other catalysts included growing awareness of China's emissions on the world's climate and Beijing's desire for energy independence.
The government kicked off a 5-year plan to increase the country's energy efficiency by 20% between 2006 and 2010, in part by relying more heavily on renewable energy sources: By 2020, China expects renewable energy to account for 15% of its national consumption. The plan also called for the closure of inefficient factories, particularly steel, aluminum and cement plants.
Progress was steady, but the results were not significant enough to improve air quality sufficiently for Olympics conditions. Therefore, in addition to its long-term plan, Beijing implemented emergency measures this summer to address air pollution. Dozens of factories around Beijing were abruptly forced to halt or slow production. Some of those factories will reopen after the Olympic Games, but others are shuttered for good.
Talk back: What do you think of China's rising costs?
After the litany of recalls last year of flawed Chinese goods, U.S. retailers began to crack down on their suppliers' quality controls (see "The New China Price"). That pressure led to greater enforcement of safety and cleanliness rules that had been on China's books for some time.
"Pollution was a major source of discontent among the population, but U.S. retailers were pushing for low costs. Local officials were bribed to turn a blind eye," says Andy Rothman, a Shanghai-based China strategist at brokerage house CLSA. "But now, Beijing has its eye on local authorities. Manufacturers are being more careful about obeying rules that were previously ignored."
The Carrs know this all too well. "It's the responsibility of the importer to ensure that the product is safe, and hence, the manufacturing facility has to be up to U.S. standards," says Jason Carr. "We've had to implement improved processes for dying the fabric and disposing of the water that is emitted from the machines. We also have to carefully control the lead content in the dye solutions."
The Carrs want to deliver clean, crisp, environmentally friendly products and packaging. During their five annual trips to China, they ensure that the factories they work with are complying with the new standards. But the new regulations come at a cost that is higher than the average consumer likes to pay.
Adorable Originals' Corpstein oversees some production herself, making trips to China to direct 50 factory workers as they stuff and sew her company's dolls. But that isn't enough to satisfy the retailers Corpstein works with, many of whom require documented quality-control data.
"We get certificates of compliance, which make the retailer and consumer feel comfortable about the product," she says. "But the lab tests cost thousands of dollars."
Labor controls
A tough, new Chinese labor law went into effect on Jan. 1, making it compulsory for employers to offer employment contracts, a social security program and overtime pay.
The labor law was driven by internal political dynamics, such as rising public discontent over low wages, lackluster labor rights and rising economic inequality, says MinXin Pei, senior associate in the China Program at the Carnegie Endowment for International Peace. Its effects are already being felt: Numerous studies, including two recent ones by the Economist Intelligence Unit report and Booz Allen Hamilton, indicate that wages in China are rising by 10% to 15% annually.
That figure, together with the new restrictions imposed by the labor law, has kept businessmen like Ted Hornbein on their toes.
Hornbein is managing director of Asia operations for Richco, a Chicago firm that manufactures plastic fasteners, wire management devices and circuit-board hardware. Six months before the law was passed, Hornbein visited a Chinese labor bureau to learn about the new regulations and get advice on how to set up a labor union for his workers. But after running the numbers, Hornbein realized that complying with the labor rules would send his costs soaring out of control.
"We were running two, 12-hour shifts every day, but the new labor law restricted how long the temp workers could be on the job," he says. "It was difficult to find enough workers to cover six, four-hour shifts. As an alternative, I replaced 20 workers who cut excess metal off the components after casting with an $85,000 machine, which has increased my capital expenditure."
That price tag will keep going up: Hornbein has to replace the machine several times a year.
Such incidents have Chinese authorities already reconsidering the full sweep of the changes they've mandated.
"There's a feeling that this law might be too much, too soon," says Auret van Heerden, President of the Fair Labor Association, a worldwide worker advocacy organization. "HR is a recent discipline and the courts are starting to get overwhelmed."
Inconsistent implementation of the law is also a problem. "Enforcement is spotty, uneven and unreliable, especially across regions," analyst Pei says. The cost of implementing the new policies is high for government agencies as well as businesses, and local governments have no incentive to enforce the policies when they can instead extort cover-up payments from non-complying local businesses.
But even if Beijing modifies the labor law, business owners aren't off the hook. The Chinese government is currently pushing for insurance for all workers and is making more of an effort to prevent worker abuse by staging unannounced spot checks at factories. And one way or another, experts expect Chinese workers to continue escalating their expectations of better wages and working conditions.
"The recent labor reforms are a good starting point, because workers know their rights and can sue if they are being abused," Van Heerden says.



My dream is to launch my own business someday. Now that it's time to choose a major, I'm debating if I should major in entrepreneurial studies or major in engineering to acquire a set of skills first. Is majoring in entrepreneurship a good choice?
More
- Spate, Orange, Calif.

More Small Business

Next Little Thing 2010