Sales of small businesses on the rise
The economy is struggling, but sales and valuations of small companies are up, according to the latest data.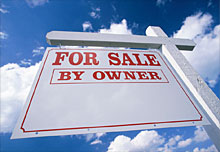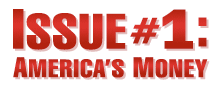 Issue #1: America's Money - Everyday on CNN
(Fortune Small Business) -- It's time to spruce up the window displays and organize your accounting records: Despite the economic downtown, sales of small businesses are starting to boom.
Business marketplace BizBuySell's latest quarterly Insight Report on nationwide sales trends shows a 48% jump in the number of businesses listed on its network that sold during the first half of 2008, compared to the year-earlier period. A total of 3,894 businesses found buyers, up from 2,640 in the first half of 2007.
Listing rose in tandem: BizBuySell.com had 41,674 active listings on its site in 2008's second quarter, up from 29,468 during the same period last year, a 41% increase. Most promisingly for business owners, the prices buyers are paying have also increased. The median sale price for businesses tracked by BizBuySell was $200,000 in this year's second quarter, up from $186,000 during the same period last year.
BizBuySell, the largest nationwide marketplace for buying and selling small companies, compiles its sales data from closed-transaction reports sent in by brokers. For-sale-by-owner deals closed directly are not included in the totals.
BizBuySell General Manager Mike Handelsman was surprised by the listings jump, considering the slumping economy. "We expected to see a decline, but all metrics are on the rise," he said.
But to William Bruce, president of the American Business Brokers Association, an inverse trend between small-business sales and the health of the overall economy isn't unusual.
"When the economy slows, business executives want to downsize and employees have a fear of being transferred, outsourced or fired," he said. "As a result, these employees see small-business ownership as an attractive and viable opportunity." Plus, layoffs often bring with them severance packages - a good source of capital for people considering launching their own ventures.
Another promising sign for business owners: Valuations are also increasing. The average multiple of revenue for businesses sold in the second quarter was 0.69, according to BizBuySell's data, up from 0.64 a year ago. That means that a business with $395,000 in annual revenue (the median for BizBuySell's second-quarter data) would sell for an average of $272,550.
At the high end of the market, sales are shakier. Two years ago, a feeding frenzy of small business sales was driven in part by the easy availability of credit and financing for acquisitions. Today, banks are warier about lending.
Private equity network NVST, which gathers information on merger and acquisition market activity, is having a hard time finding completed transactions. "I attribute this to the downturn of economy and lack of available credit for financing deals," said NVST editor Andrew Dolbeck.
Indeed, according to FactSet Mergerstat the number of deals valued at $100 million or less started plummeting in 2007. In the first two quarters of 2008, FactSet tracked 3,106 companies sold, down from 4,433 companies in the same quarters last year.
But while Wall Street struggles, buyers and sellers sticking to Main Street are still seeing a robust market.
"It's a good time to buy if you have the resources," Handelsman said. "And because valuations are on the rise, it's an even a better time to sell."

To write a note to the editor about this article,
click here
.



My dream is to launch my own business someday. Now that it's time to choose a major, I'm debating if I should major in entrepreneurial studies or major in engineering to acquire a set of skills first. Is majoring in entrepreneurship a good choice?
More
- Spate, Orange, Calif.

More Small Business

Next Little Thing 2010