Pick one: Your business or your house
When cash flow gets tight, small business owners pay their business bills first, mortgages second, a new study finds.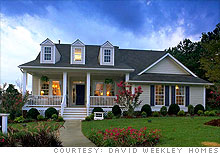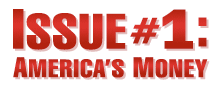 Issue #1: America's Money - Everyday on CNN
(CNNMoney.com) -- Which baby do you love more, your home or your business? When times are tight, small business owners are more likely to pay their business expenses than their mortgage, according to a new study by credit rating agency Experian.
Experian studied the financial behavior of 2.7 million business owners from April 2007 to April 2008, focusing in particular on those with a "severe mortgage delinquency" of payments more than 90 days past due. The agency found that when owners fall behind on their home payments, most remain diligent about their business obligations. While the delinquency rate for consumer transactions reached as high as 59% among individuals with severely overdue mortgages, the delinquency rate for commercial transactions never rose above 8%.
Furthermore, business owners in trouble on their home loans are likely to turn to the commercial markets for financing. The average consumer-accounts credit balance for entrepreneurs with an overdue mortgage dropped sharply, by 48%, between the four quarters prior to their mortgage delinquency and the four quarters after. But their average credit usage rose on the commercial side, increasing 52%.
The study demonstrates why it is important for a small business owner to establish commercial credit in addition to consumer credit, according to Torsten Gerwien, vice president of decision sciences for Experian's Business Information Services unit.
"One area of funding may close out," he said. "Our research shows that there is funding available on the business side, so long as the business owners are still making prompt payments and are in good standing with their creditors."
Overall, business owners appear to be better credit risks that the general population. Among all homeowners, nearly 4 in 100 were 90-plus days late on a mortgage payment at some point during the yearlong period covered by Experian's study. But fewer than 3 in 100 business owners fell 90 or more days behind on their mortgage. By April 2008, the average homeowner was 1.5 times more likely to experience a severe mortgage delinquency than the average business owner.
"This shows that business owners are a less risky group, thanks to their cash flow or savvy financing," Gerwien said. "When small business owners apply for loans, they are often viewed as higher risk debtors, but this study shows really disproves that notion."
Risking a home to finance a business is a choice entrepreneurs often make.
"I'm not surprised at all by these findings," said consultant Steve Troy of home loan information center lowestrate.com. "Just recently, a fellow who owns a game company asked me how to mortgage his condo in order to expand the business with new hires and marketing efforts. And anecdotally, I'm seeing cases like his more and more."
What's the takeaway for those who are faced with the though choice of saying farewell to one asset or the other? "One alternative for those business owners with high credit scores who really don't want to choose is to go for an unsecured loan, which won't put a lien on the home to borrow the money," said Rodney Kalb of Accommodative Financial Solutions. "The only thing you'll lose will be your credit history, which may be tough to swallow, but you can still have a roof over your head."
If you're not crazy about that idea, Experian's Gerwien sees a silver lining for those who chose to ditch the house. "Because we see that owners are letting their homes go, it shows they are keeping the cash flow and their family alive," he said. "If they have to find a cheaper rental, they can focus on the business even more without the stress of the mortgage."

To write a note to the editor about this article,
click here
.



My dream is to launch my own business someday. Now that it's time to choose a major, I'm debating if I should major in entrepreneurial studies or major in engineering to acquire a set of skills first. Is majoring in entrepreneurship a good choice?
More
- Spate, Orange, Calif.

More Small Business

Next Little Thing 2010