Houston gas price crunch
Gas prices jump as much as 20 cents a gallon at some stations ahead of Hurricane Ike's landfall, says AAA; but increases modest at most stations.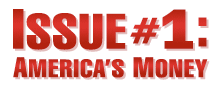 Issue #1: America's Money - Everyday on CNN
NEW YORK (CNNMoney.com) -- Prices surged by as much as 20 cents a gallon at some Houston-area gas stations as Hurricane Ike bore down on the Gulf coast.
"There are clearly some service stations in the Houston area that have hiked prices by 15 to 20 cents a gallon, there's no question about that," said AAA spokesman Dan Ronan. "But I think there are a lot of service stations that are being very responsible."
The majority of gas stations in Texas showed only moderate increases, or even decreases, according to the AAA fuel gauge, which bases its data on credit card swipes at some 100,000 gas stations nationwide.
Gasoline prices rose Friday for the third straight day, according to the nationwide survey, as Hurricane Ike's approach to the Texas Gulf Coast shut oil drilling and refining in the region. The average price of regular unleaded gasoline edged up 0.4 cent to $3.675 a gallon from $3.671 a day earlier, AAA said.
In Texas, where the storm is expected to make landfall late Friday or early Saturday, the average price rose 0.9 cent to $3.546 a gallon.
In three coastal areas that could be affected by the storm, the average price rose 4.4 cents in the Houston area, but was only up 0.2 cent in Galveston and down 0.5 cent in Corpus Christi.
Ronan, who is based in Irving near Dallas, said that Houston-based AAA staffers have reported the 20 cent increases at some gas stations, but they're in the minority. Likewise, he said the reports of stations running low on gas in coastal Texas are scattered and isolated.
"There have been anecdotal reports about service stations running low on fuel and that's to be expected," said Ronan. "The good thing is that it seems as though the state and delivery systems have gotten a lot better since Katrina."
Prices nationwide
Prices have trended higher in the Midwest and Southeast partly due to production delays caused by Hurricane Gustav, said Tom Kloza from Oil Price Information Service, which provides the data for AAA. He noted that prices are expected to continue rising as Hurricane Ike churns through the Gulf of Mexico.
Nationwide, Alaska and Hawaii remained the two states with gas prices still tracking above $4 a gallon; Alaska at $4.393 and Hawaii at $4.336, AAA said. The cheapest gas continues to be found in New Jersey, where prices averaged $3.40 a gallon.
Gas remains about 10.7%, or 43.9 cents, below the record high average of $4.114 that AAA reported July 17. It's down 11.2 cents in the past month, but up 86.7 cents from a year ago.
Going forward, Kloza said Friday would be a "wild day" for gas prices, since some refineries - not just in coastal Texas but also inland Louisiana - have shut down in preparation for Hurricane Ike.
He said the nationwide average for gas prices could break the July 17 record as a result of the hurricane, but even if that happens, they would stabilize by October.
Oil prices rose Friday on concern about the storm. Thursday's $100.87 settlement was the lowest since March 24.

Features

These Fortune 100 employers have at least 350 openings each. What are they looking for in a new hire? More

It would be the world's second-biggest economy. See how big companies' sales stack up against GDP over the past decade. More