Stocks slide at the open
Markets follow the worst pounding in years with further declines, as Goldman Sachs report disappoints.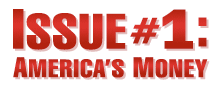 Issue #1: America's Money - Everyday on CNN
NEW YORK (CNNMoney.com) -- Stocks slipped Tuesday morning as investors considered Goldman Sachs' mixed profit report and the latest Federal Reserve policy meeting, after the previous session's brutal selloff.
The Dow Jones industrial average (INDU), the Standard & Poor's 500 (SPX) index and the Nasdaq composite (COMP) all declined in the early going.
Goldman Sachs (GS, Fortune 500) reported earnings for the third quarter, which missed analyst expectations for revenue but beat on profit. The financial firm reported revenue of $6.04 billion and net profit of $845 million, or $1.81 per share.
A consensus of analysts interviewed by Thomson First Call projected that revenue would fall by 49% to $6.2 billion, while earnings would plunge 72% to $1.71 per share.
Goldman shares fell 13% in the early going.
Among other early movers, Lehman shares inched higher at the open Tuesday, Bank of America lost 5%, Merrill Lynch inched higher and AIG lost another 65%.
Black Monday: Goldman's financial challenges pale when compared to other firms.
On Monday, the Dow Jones industrial average plunged 504 points, or 4.4%, its worst performance since the post-terrorist attack sell-off of Sept. 17, 2001.
The seven-year plunge stemmed from several big events that hit the markets at once: Lehman Brothers (LEH, Fortune 500) filed the biggest bankruptcy in history, Bank of America (BAC, Fortune 500) said it would buy Merrill Lynch (MER, Fortune 500) and AIG's (AIG, Fortune 500) stock took a dive over its cash-raising troubles.
In response to a report from The Wall Street Journal, the finance firm Barclays (BCS) said it was considering a purchase of some Lehman assets.
European markets continued to fall on the credit crisis. Asian markets - most of which were closed Monday when the Lehman and Merrill news broke - fell sharply; Tokyo's Nikkei index ended Tuesday at its lowest level since 2005.
Economy: Consumer prices slipped 0.1% in August, compared to a gain of 0.8% in July, with the government report matching the expectations from a consensus of economists surveyed by Briefing.com. On an annual basis, the increase eased to 5.4% from 5.6% in July.
The Labor Department said core CPI, which removes volatile fuel and food prices, edged up 0.2% in August, matching the expectations from a consensus of analysts. This is compared to a gain of 0.3% the prior month.
At 2:15 p.m. ET, the Federal Reserve's policymaking Open Market Committee will announce changes, if any, to interest rates. In light of the credit crisis, there is some speculation that the Fed could cut rates to boost confidence and liquidity.
Earnings: In addition to Goldman Sachs, the retail chain Best Buy and grocery giant Kroger announced quarterly results before the opening bell.
Best Buy (BBY, Fortune 500) beat analyst expectations on revenue, but missed on earnings. The company said that second quarter revenue jumped 12% to $9.8 billion and net earnings dropped 19% to $202 million, or 48 cents a share. A consensus of analysts interviewed by Thomson First Call had expected revenue of $9.7 billion, and earnings per share of 57 cents.
Kroger (KR, Fortune 500) also announced earnings, beating expectations. The company said that sales jumped 12% in the second quarter, which ended in July, to $18.1 billion.
The company said that net earnings also increased, to $277 million, or 42 cents per diluted share. The analyst consensus from Thomson First Call projected $17.6 billion in revenue and an 8% gain in earnings to 41 cents per share.
Markets: Oil prices tumbled further, as the credit crisis hinted at slackening demand. Futures fell $4.16 a barrel to $91.55. The U.S. dollar gained versus the euro and the British pound but fell against the yen.

Features

These Fortune 100 employers have at least 350 openings each. What are they looking for in a new hire? More

It would be the world's second-biggest economy. See how big companies' sales stack up against GDP over the past decade. More