Stocks slump on AIG, housing
Wall Street retreats as Fed's rescue of insurer adds to the sense that financial market distress is far from over.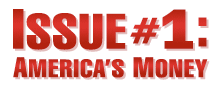 Issue #1: America's Money - Everyday on CNN
NEW YORK (CNNMoney.com) -- Stocks tumbled Wednesday morning, as the government's rescue of AIG and Barclays' purchase of some of bankrupt Lehman's operations underscored the ongoing turmoil in financial markets.
Investors also considered a report on new home construction that showed that housing starts dipped to a 17-year low.
The Dow Jones industrial average (INDU), the Standard & Poor's 500 (SPX) index and the Nasdaq composite (COMP) all slumped in the early going.
On Tuesday, the Dow and Nasdaq gained as investors digested the Fed's decision to hold interest rates steady and geared up for news on AIG.
AIG shares fell 30% Wednesday morning, while Lehman shares fell 36%.
European markets were up in afternoon trade Wednesday. Asian markets ended mixed: Japan's Nikkei index was up, while Hong Kong's Hang Seng index was down.
Lakshman Achuthan, managing director of the Economic Cycle Research Institute, said that government intervention during times of economic crisis is being perceived as short-lived.
"Each time the government takes a drastic action to facilitate the survival of one of these institutions caught up in the housing and credit crisis, there is a hope that it will put a floor under the financial markets," said Achuthan, in an e-mail to CNNMoney.com. "But from Bear, to Fannie and Freddie, to Merrill and AIG, the half-life of intervention benefits has been plunging as markets weaken further after brief respites."
AIG and the finance industry: The Federal Reserve said late Tuesday that it would lend $85 billion to AIG (AIG, Fortune 500), taking a 79.9% stake in the company.
The move was intended to prevent AIG from filing bankruptcy. Lehman Brothers (LEH, Fortune 500) filed for Chapter 11 protection earlier in the week, after the government decided not to bail out the finance firm.
Also on Tuesday, Fed policymakers decided to hold a key interest rate unchanged at 2%. Barclays PLC (BCS) said it would buy Lehman's banking and capital markets business for $250 million. And Morgan Stanley (MS, Fortune 500) reported its quarterly earnings early, saying its profit dropped 8%.
Economy: The Commerce Department reported Wednesday that building permits and housing starts declined in the month of August, compared to July. Building permits fell to an annual rate of 854,000 in August and housing starts came in at an 895,000 annual rate. The numbers were worse than what economists expected.
Oil and currency: Oil prices, down $10 Monday and Tuesday, rebounded $2.78 a barrel to $93.93. The dollar slipped versus the yen, the euro and the British pound.

Features

These Fortune 100 employers have at least 350 openings each. What are they looking for in a new hire? More

It would be the world's second-biggest economy. See how big companies' sales stack up against GDP over the past decade. More