Stocks plunge at the end of day
After flip-flopping most of the session, Wall Street falls sharply and the Dow plunges more than 200 points, one day before a slew of options expire.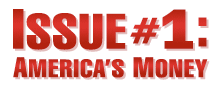 Issue #1: America's Money - Everyday on CNN
NEW YORK (CNNMoney.com) -- A selloff on Wall Street accelerated in the last hour of a volatile session as traders square up positions for a handful of options that expire Friday, known as "quadruple witching."
The Dow Jones industrial average (INDU) lost 219 points, or 2.5%.The broader Standard & Poor's 500 (SPX) index shed 19 points, or 2.1%, and the Nasdaq composite (COMP) fell 27 points, or 1.7%. All three indexes seesawed in early going.
The market is typically more volatile ahead of "quadruple witching," when equity options, stock index futures, stock options and single-stock futures all expire on the same day. There are four such Fridays in the year, and they tend to be preceded by increased market volatility.
"Most of the action around that occurs the day before," said Fred Dickson, chief market strategist at D.A. Davidson & Co. "What we are seeing at the end of the day is an option and futures selloff related to tomorrow's expiration."
Investors also focused on the recession, which has delivered sour economic reports and chipped away at global demand for oil.
A torrent of bad news, that had been ignored in the previous session, came back to haunt the markets in the afternoon session. "We have had a market that has really, up until yesterday, been pretty resilient in the face of negative news," said Art Hogan, chief market analyst at Jefferies & Co. "The market has been ignoring a lot of bad news and it is not ignoring it today."
With the holiday week approaching, trading has also slowed. "Volume is fairly low," said James Shelton, chief investment officer at Kanaly Trust Company. "The markets are getting ready for the holidays."
Market breadth was negative. On the New York Stock Exchange decliners beat out advancers 3 to 2 on a volume of 1.4 billion shares. Meanwhile on the Nasdaq, decliners beat out advancers nearly 2 to 1 with a total market volume of 2.1 billion shares.
On Wednesday stocks ended the day modestly lower after Morgan Stanley (MS, Fortune 500) posted a staggering $2.3 billion loss for the fourth quarter which far exceeded analyst expectations.
Investors were primarily taking their cash out of mutual funds in the past week. According to a report from TrimTabs Investment Research released Thursday, $6.0 billion was removed from equity-based mutual funds in the week ended Dec. 17th. The week before, $2.8 billion flowed out of these funds.
Mutual funds that invest primarily in U.S. stocks lost $5.6 billion, which added to losses of $1.7 billion in the previous week. Stock-based funds that invest primarily in foreign stocks lost $389 million, on top of a loss of $1.1 billion in the previous week.
Digesting Fed's moves: Investors are still digesting the Federal Reserve's rate-cut announcement from earlier in the week, according to Shelton. The U.S. central bank lowered its key interest rate to a range of between 0% and 0.25%. The cut was the 10th time the central bank has slashed rates in the past 15 months.
Another analyst echoed the sentiment. "We are still watching investors and traders digest and react to the Fed announcement from Tuesday night," said Dickson.
Along with slashing the key interest rate, the agency indicated that it would consider purchasing its own long-term Treasurys, among other ways of juicing the struggling economy, now that the key lending rate has already been reduced as far as it can.
Economic reports: The U.S. economy has officially been in recession since the end of 2007, but market watchers don't need a slew of reports to know the economy is suffering. "You would have to be under a rock to not know that we are in a global economic downturn," said Joe Clark, managing partner at Financial Enhancement Group.
The Labor Department reported that the number of people filing for initial unemployment benefits totaled 554,000 in the week ending on Dec. 13. That was a decline of 21,000 from the previous week's 26-year high of a revised 575,000 claims. A consensus estimate of analysts compiled by Briefing.com expected 558,000 claims for the current week.
According to Shelton, the weekly unemployment data, which came out in the morning before the session opened, was not a market mover. "We have seen a steady stream of very bad employment numbers, so this is no surprise," he said. Stocks were higher at the open of the market and remained nearly unchanged for most of the session.
Meanwhile, the leading indicators index fell by less than expected in November, according to a report from the Conference Board. The leading indicator fell by 0.4% compared to Briefing.com economists' expectations that it would dip 0.5%. In the prior month, the indicators fell 0.8%.
Also, the Philadelphia Fed Index, an indicator for regional manufacturing, came in with a reading better than expected. The Philly Fed reported that its index improved to negative 32.9 in December, from negative 39.3 in November. According to a consensus of projections from Briefing.com, the index was expected to fall to negative 40.5. Any negative reading suggests weakness, but the rebound from November is a positive sign.
Oil: Oil prices fell below $37 a barrel Thursday, reaching levels not seen since June 2004. Crude oil for January fell $3.84 to settle at $36.22 a barrel on Thursday. The Organization of Petroleum Exporting Countries announced Wednesday that it will cut production by 2.2 million barrels a day in January.
The price of crude oil has fallen more than $100 from the record highs hit over the summer, but as the global economy has slowed to a crawl, demand for energy has also slowed.
Dickson said that oil prices dropping off the ledge is a reinforcement of the severity of the global economic downturn.
Company news: FedEx (FDX, Fortune 500), the package delivery company, reported a better-than-expected fiscal second quarter, ended Nov. 30. FedEx reported a quarterly profit of $1.58 per share, slightly better than the $1.57 per share projected by a consensus of analysts, according to Thomson Reuters. FedEx also said that it would be trying to cut costs in the face of economic headwinds.
After the market close, software vendor Oracle (ORCL, Fortune 500) reported its second-quarter earnings were hurt by the stronger U.S. dollar. Sales of $5.6 billion were just short of analysts' expectations and earnings of 34 cents per share, when adjusted for expenses, were in line with consensus expectation, according to Thomson Financial.
Meanwhile, the auto industry continued to be under close examination. The Wall Street Journal reported Thursday that struggling automakers General Motors (GM, Fortune 500) and Chrysler have restarted merger discussions. However, a GM spokesman denied the report on Thursday morning.
The U.S. auto industry has been in the spotlight recently as the fate of the $14 billion bridge loan that General Motors and Chrysler requested hangs in limbo. The Senate overturned the bailout request, but then the Bush administration said it would consider using some of the allocated $700 billion in bailout funds to step in and help the failing car makers. Chrysler announced late Wednesday that it is stopping all vehicle production in the United States for at least a month.
Other markets: The dollar gained against other major currencies, with the yen just off the 13-year high it reached against the dollar Wednesday. Meanwhile, the 15-nation euro and the British pound both lost against the greenback.
In global trading, European and Asian markets were mixed.
Treasury prices, meanwhile, continued to rally, sending yields to record lows. The benchmark 10-year note rose 1 5/32 to 114 31/32 and its yield fell to an all-time low of 2.07%, down from 2.18% late Wednesday.

Features

These Fortune 100 employers have at least 350 openings each. What are they looking for in a new hire? More

It would be the world's second-biggest economy. See how big companies' sales stack up against GDP over the past decade. More