Bernanke: Bail out bad borrowers, too
Federal Reserve chief says mortgage market woes must be solved to fix financial markets, even if it means helping irresponsible borrowers.
Photos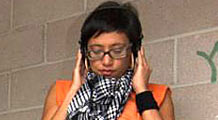 NEW YORK (CNNMoney.com) -- Federal Reserve Chairman Ben Bernanke said Wednesday that the embattled housing market has crippled the economy, and at-risk homeowners need a bailout - even if they knew they couldn't afford their home in the first place.
"Some borrowers presumably knew what they were getting into," Bernanke said before the House Financial Services Committee. "But from a public policy point of view, the large amount of foreclosures are detrimental not just to the borrower and lender but to the broader system."
"In many of these situations we have to trade off the moral hazard issue against the greater good," he added.
Bernanke's comments come after President Obama unveiled a $75 billion plan Feb. 18 to help up to 9 million borrowers suffering from falling home prices and unaffordable monthly payments. Borrowers with little or no equity will be able to refinance their mortgages at the current market rate, and monthly payments will be reduced for at-risk borrowers.
Committee Chairman Barney Frank, D-Mass., said he supported the president's actions, and agreed with Bernanke that moral hazard needs to take a back seat for the time being.
But Bernanke said it is critical that government continue to regulate the markets so a repeat of the mortgage meltdown does not happen again.
"Part of the issue was mortgages that should not have been made and lenders did not take sufficient responsibility," he said. "We must address how we can solve these problems for the future."
Frank said he is committed to introducing legislation before the April recess to increase mortgage lending regulation.
"When we talk about stopping this from repeating itself, we're not simply going on people having had a bad feeling about it," Frank said. "But we are talking about rules and laws that will make it impossible."
Some members of the committee took issue with previous efforts to fix the foreclosure crisis, arguing that the government should have been focused on helping at-risk borrowers instead of easing the credit markets.
"Instead of lifting up the situation of the borrower, federal policy lowered the standards of the lender," said Rep. Jeb Hensarling, R-Texas.
Furthermore, not every committee member was certain that bold, unprecedented action, which Bernanke and the Obama administration have touted, is the right way to go.
"I'm worried that the [government's] policies will only delay the inevitable -- a full correction of the market -- while saddling future generations with trillions of dollars in debt," said Rep. Scott Garrett, R-N.J.
Nationalization, stress tests
Bernanke's testimony comes a day after he cautioned the Senate Banking Committee that a full economic recovery will take "more than two or three years." He reiterated that outlook Wednesday.
The Fed chief also received a barrage of questions about whether the government should take a more active oversight role in financial institutions. Bernanke downplayed talk that the government might have to nationalize some of the country's most troubled banks.
"The debate over nationalization kind of misses the point," said Bernanke. "[The government can] use the already very substantial powers that we already have through supervisory powers, through TARP, to make sure that banks don't just sit there. There's no need to do any radical change."
The Treasury Department is expected to outline its plans to stress test the nation's biggest banks later Wednesday.
Bernanke said he did not believe any of the banks undergoing the stress test are teetering on the verge of collapse and in need of the government taking an active role. He also said that the point of the stress test is to determine if the Treasury needs to prop up banks' capital position so they can weather a worsening recession.
"The outcome of the stress test is not going to be fail or pass," he said. "The outcome of the stress test is how much capital does this bank need in order to meet ... the credit needs of borrowers in our economy."
Bernanke gave this forecast as part of his semi-annual update to Congress about the nation's economic condition.

Have you found a job recently? We want to hear from you. Send us an email and attach a photo. Tell us where you got hired and how you landed the job and you could be profiled in an upcoming story on CNNMoney.com.

Features

These Fortune 100 employers have at least 350 openings each. What are they looking for in a new hire? More

It would be the world's second-biggest economy. See how big companies' sales stack up against GDP over the past decade. More