Obama: Pumping money into small biz
President Obama lays out the government's effort to encourage small business loans.
Photos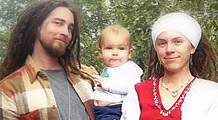 NEW YORK (CNNMoney.com) -- President Obama vowed Monday to ease the financial plight of the nation's small businesses, which have been hit hard by the recession.
"Small businesses are the heart of the American economy," Obama said in a speech at the White House. "They're responsible for half of all private sector jobs, and they created roughly 70% of all new jobs in the past decade. They're not only job generators, they're at the heart of the American Dream."
Many small businesses, drowning from dried-up coffers and unpaid bills, are having a tough time getting loans from lenders.
"Too many entrepreneurs can't access the capital to start, operate or grow their business," Obama said. "Too many dreams are being deferred or denied by a form letter canceling a line of credit."
In the last three months of 2008, banks made 57% fewer loans through the Small Business Administration's main lending program than they did a year earlier. So far, the agency is on track to back less than $10 billion in loans for the year, almost half as much as it did last year.
Obama and Treasury Secretary Tim Geithner highlighted various initiatives the administration is working on to boost those grim numbers. The key programs they discussed were authorized as part of last month's stimulus bill. Actual implementation of many of the administration's plans falls on the Small Business Administration, which is scrambling to come up with guidelines for Obama's ambitious slate of new initiatives.
The stimulus bill allocated $730 million for direct spending on small-business programs, including expanded financial support for the SBA's two key lending initiatives, the 7(a) and 504 programs. Under those programs, the SBA guarantees loans made by banks to small-business borrowers. If the business defaults, the SBA picks up the tab for the insured portion of the loan.
The SBA guarantees up to 85% of qualifying loans. The stimulus bill allows the SBA to temporarily increase its guarantee to 90%, and to waive or reduce the fees it changes banks and borrowers for participation in the program. The administration hopes those moves will make banks more eager to lend to small businesses.
The SBA said Monday that the higher guarantee is now available to participating banks. It will be in effect through September 2010 or until the $375 million in stimulus money allocated to support it is spent, whichever comes first. The SBA also said it will issue refunds for all loan fees paid by borrowers or banks since Feb 17, the date the stimulus bill took effect. Those refunds will begin going out by May 1.

Eligibility for the 7(a) and 504 programs varies by industry; in many fields, companies qualify if they have 500 or fewer employees.
Of all of the administration's small business initiatives, the one that will most directly help struggling small business owners is a new "business stabilization loans" program that will back bank loans of up to $35,000 for business owners who are having trouble keeping up with payments on previous loans. The fresh cash infusion is intended to free up money that business owners can then use to pay their bills and their employees.
The Recovery Act gave the SBA just 15 days to come up with guidelines for the entirely new program - a deadline that the SBA missed last week. The SBA will have more information available for banks and business owners as soon as possible, agency officials said.
"The details have not been worked out yet," said SBA spokesman Michael Stamler. "It a very complex undertaking, but we are hurrying as fast as we can, consistent with making sure we have a thoughtful, effective program in place."
Meanwhile, the Internal Revenue Service will today issue guidance for a provision in the stimulus bill that allows small businesses to "carry back" losses for up to five years. The move effectively gives qualifying small businesses a rebate on taxes they've already paid, giving them cash they can use to help their business weather the recession.
The Treasury Department also announced that it is making progress on steps to thaw the frozen secondary market through which many banks sell bundles of their SBA-backed small business loans.
The SBA estimates that half of the banks that participate in its lending programs resell their loans. But since September, private investors have shown little interest in buying those loan pools, depriving banks of the liquidity they need to keep lending. One major lender, Temecula Valley Bancorp, stopped issuing new SBA loans at the end of 2008 in part because it couldn't find buyers for its loan bundles.
To restart that secondary market, the Treasury Department plans to spend up to $15 billion buying those securities bundles directly from banks. That initiative will begin by the end of the month, according to the department.
Treasury chief Geithner spoke Monday of new disclosure requirements intended to hold banks accountable for helping get loans and credit lines to the small businesses that need them. The Treasury plans to begin requiring the 21 largest banks receiving assistance from the government to report each month on how much small business lending they've done.
"We need every bank in the country to do everything in their power to provide the credit that small businesses need to operate, expand and add jobs," Geithner said. "Given the role many banks played in causing this crisis, you bear a special responsibility for helping America get out of it."

To write a note to the editor about this article,
click here
.