How to get auto sales in gear again
Getting consumers back into showrooms is the key to saving GM and Chrysler. Here's a look at various efforts to spur sales.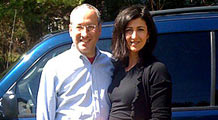 From a 1997 Mercury Cougar to a 2009 Honda Pilot, 8 readers tell us why they decided to buy a new car or keep their old wheels.
Photos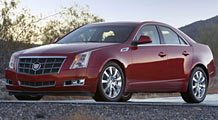 NEW YORK (CNNMoney.com) -- There's been a lot of talk about the restructuring that needs to be done to make General Motors and Chrysler more competitive for the long haul.
But there's one clear thing needed to get these and other battered automakers back on track in the short term: more Americans have to start buying cars again.
With unemployment continuing to rise and home and stock values way down from their peaks, economic worries are keeping many potential buyers on the sideline, despite offers from the automakers to assume at least some of the payments for buyers who lose their jobs.
But neither the automakers nor members of the Obama administration are waiting for the economy to improve to try to get buyers back in dealer showrooms. Here's a rundown of what the government and Detroit have been doing to try and boost sales.
'Cash for Clunkers'
The idea behind this government program is to give a cash bonus - perhaps $3,000 to $5,000 to people who trade in older gas guzzlers when they buy more fuel efficient new cars. The cars that are turned in would then be junked rather than sold as used cars.
GM estimates that such a "cash for clunkers" program would lead to between 900,000 and 1.5 million additional car sales industrywide by the end of the year. Ford is forecasting an increase of up to 1 million vehicles.
So if the program is successful, that would be a big lift to the industry. Many analysts think auto companies will struggle to sell 10 million vehicles this year.
The "cash for clunkers" program has already been endorsed by President Obama and has the enthusiastic support of both automakers and environmentalists. A similar program is credited with spurring a sales rebound in Germany.
But the full details of the U.S. program have yet to be worked out.
For a new purchase to be eligible for an incentive, it would need to be assembled in North America. Many, but not all, Japanese automakers' high-mileage vehicles would qualify. Toyota's hybrid Prius, for example, is not yet built here.
It's also uncertain whether people looking to buy fuel-efficient cars would buy ones made by U.S. automakers or vehicles from Asian rivals instead.
In addition, a "cash for clunkers" program may only provide a limited boost to sales at Chrysler LLC, the most troubled automaker, since most of its offerings would not qualify under the mileage rules being discussed.
Federal warranty guarantees
Since talk of bankruptcy started swirling around the industry, automakers have insisted that bankruptcy was not an option for them because consumers, worried about their new car warranties, would not buy from a bankrupt automaker.
So on March 30, when President Obama announced that the government might force GM and Chrysler to file for bankruptcy, he announced that the federal government would stand behind the warranties on all purchases of GM and Chrysler vehicles going forward.
GM and Chrysler executives say that this assurance helped boost their showroom traffic almost immediately the next day. But hard sales numbers are not yet available for April.
Industry experts doubted that the government assurance will have much of an impact on April sales for GM or Chrysler either.
"It helps a little bit, not a whole lot," said Jesse Toprak, industry analyst with Edmunds.com. "This piece will be more critical if or when the companies actually file for bankruptcy."
Getting credit flowing more easily to buyers
The Federal Reserve and Treasury are working together to make financing more available to consumers who are interested in buying a car. They've agreed to buy auto loans from banks as part of one new program, and are providing $7.5 billion to GMAC and Chrysler Financial in another.
Both those auto finance firms have used that money to make more loans. GMAC announced earlier this month it would again start making loans to people without top credit scores.
Those kinds of changes are crucial for helping buyers return to the market, according to the automakers.
"There were people coming into the showrooms who wanted to buy who couldn't qualify for loans," said GM spokesman John McDonald.
But credit is not nearly as widely available as it was last summer. Some lenders are requiring much bigger down payments than before. Some are only financing the base cost of the vehicle, and not the options packages. And until credit is flowing more freely, it may be tough for sales to rebound.
"Credit and consumer confidence are what is needed to start sales going again," said Michael Robinet, vice president of global vehicle forecasts for CSM Worldwide.
Assurances against job losses
Korean automaker Hyundai has been one of the bright spots in the auto industry this year. The company's U.S. sales in the first quarter were roughly the same as last year, while industrywide sales plunged 38%. Some attribute this to the company's offer to pay several months of car payments for buyers who lost their jobs. Hyundai also has agreed to let buyers return a car without penalty to their credit score if they couldn't afford to keep it.
On March 31, GM and Ford followed suit with similar programs.
"This addresses the real concern that has kept consumers on the sidelines," said George Pipas, director of sales analysis for Ford Motor (F, Fortune 500). "The very day the program was announced, there were people who came into our showrooms and said "This is what I needed.'"
But experts doubt this is going to make a significant change in sales, even if it does lead to modest increases in interest.
"It takes away a little bit of the insecurity, but if [consumers are] really that uncertain about their job, they're probably cutting back all types of purchases," said Robinet.
Cash savings
Cash-back offers rose to a record high of just over $3,000 in March, according to Edmunds.com. Some buyers got as much as $6,175 in incentives when including the value of low-interest financing. That is putting a floor under auto sales.
"It seems to have made some difference," said Toprak. "But with sales at this level, the automakers aren't really getting the return on their incentive money the way they did several years ago."
It's unlikely that the federal government will offer across-the-board incentives to buy vehicles, as it has on new home purchases. But some have argued that since GM and Chrysler have by far the highest incentive offers in the industry, the government is indirectly paying for the incentives by loaning money to GM and Chrysler.

Features

These Fortune 100 employers have at least 350 openings each. What are they looking for in a new hire? More

It would be the world's second-biggest economy. See how big companies' sales stack up against GDP over the past decade. More