Wholesale prices in sharp decline
Producer Price Index fell by 1.2% in March, dragged down by a big drop in energy prices, while analysts were expecting the measure to be flat.
Photos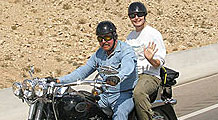 Bailout tracker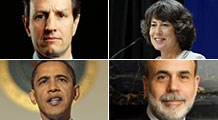 The government is engaged in a far-reaching - and expensive - effort to rescue the economy. Here's how you can keep tabs on the bailouts.
More
NEW YORK (CNNMoney.com) -- Wholesale prices fell more than expected in March, primarily due to a large drop off in energy prices, the government said Tuesday.
The Producer Price Index, which tracks the changes in selling prices for domestic producers, decreased 1.2% last month. A consensus estimate of economists surveyed by Briefing.com had forecast that the index would remain flat on the month.
The drop in wholesale prices follows a 0.1% increase in the index in February. January's 0.8% increase snapped a five-month streak of falling prices.
"This report does not put us firmly in the deflation camp," said Anika Khan, economist at Wachovia Economics. "This was a huge drop, clearly, but one month does not necessarily make a trend. What it does tell us is that inflation is not a near-term worry."
During a recession economists become wary of deflation because falling prices, which may seem attractive at the mall, mean businesses cut back and jobs are eliminated. Deflation can cause a viscous cycle of economic weakness in a recession.
To counter that, the government has been spending at a breakneck pace to spur growth, which has raised inflation concerns. "Long term inflation is not off the table - both deflation and inflation are being watched," said Khan.
The main driver pushing down the PPI number was the decrease in volatile food and energy prices.
The index that measures energy prices plunged 5.5% in March, and that came on the heels of a 1.3% increase in energy prices in February and a 3.7% increase in January.
According to the release, the lion's share of the drop in energy prices can be attributed to the rapid decline in gasoline prices, which fell 13.1% in March. The plunge in gas prices last month follows a 8.7% increase in February.
Gasoline prices have been very volatile in recent months, pushing the wholesale prices index around. "The headline number was clearly driven by a fall in gasoline prices," said Khan, while other broad based price declines were more modest.
Food prices fell by 0.7% in March after dropping 1.6% in February. March marked the fifth consecutive month of declines.
Meanwhile, so-called core PPI, which excludes volatile energy and food costs, was flat in March. It was expected to edge up 0.1%, according to a consensus estimate of economists surveyed by Briefing.com. Core PPI edged up in February by 0.2%.
On Wednesday, the government will release its March figures for the Consumer Price Index, which measures retail inflation. Economists estimate an increase of 0.2%. Core CPI, excluding food and energy, is forecast to tick up by 0.1%.

Features

These Fortune 100 employers have at least 350 openings each. What are they looking for in a new hire? More

It would be the world's second-biggest economy. See how big companies' sales stack up against GDP over the past decade. More