How to pick a venture capitalist
Questions to ask before you sign on the dotted line.
Photos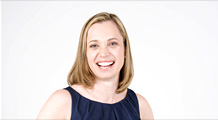 (Fortune Small Business) -- It may seem as if the money folks are in charge when startups are looking for capital, but both entrepreneurs and investors stress the importance of determining if the fit will work. Here are three simple questions to ask before taking a venture capitalist's money:
Can we all get along?
Dr. Huyoung Huh is CEO of BiPar Sciences, a Brisbane, Calif.-based biotech startup that's developing treatments for especially tricky forms of cancer. Huh ran a secret test on potential investors: "I imagined sitting next to the person on a five-hour flight from San Francisco to New York City," he says. "Would I value him as an adviser, a colleague? Would I like him as an individual? If we can't spend time together, it would be very difficult to work with him on my board."
How's your Rolodex?
The best VCs will help you recruit staffers and new investors and make other key connections. For example, Palo Alto-based Allegis Capital counts electronics retailer Best Buy (BBY, Fortune 500) among its limited partners. An introduction from managing director Spencer Tall allowed IMVU to place gift cards in Best Buy stores for its chat-room, where people interact through avatars they create. What's more, Best Buy Capital, the retailer's in-house venture fund, invested in IMVU's $10 million D Round in January.
Have you run a company before?
"We don't want to micromanage, but many VCs are former entrepreneurs who can understand what entrepreneurs are going through," says James A. Datin, managing director at Safeguard Scientifics in Wayne, Pa. And even if a venture capitalist passes on your pitch, make sure you don't leave the room without hitting her up for some free advice about your business plan.

To write a note to the editor about this article,
click here
.