When the kids move back in
Offer a financial safety net that's comfortable, but not too comfortable.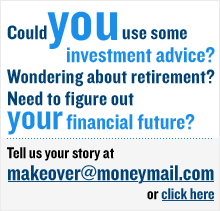 (Money Magazine) -- Five million young adults are currently living with their parents, according to the Census Bureau - an astounding one in eight 25- to 34-year-olds. But it's no wonder: Unemployment for people in their early twenties now touches 14%, vs. the national average of 8.5%.
New grads are having a harder time finding first jobs, and layoffs are forcing some older twentysomethings, even thirtysomethings, to return home. If your kid comes boomeranging back, use these tips to help smooth the financial transition - for both of you.
Don't baby your babies. "Your children are adults and will appreciate being treated like part of the team," says Brown University sociologist Frances Goldscheider, who has studied the boomerang phenomenon.
So consider charging token rent if the kid has income and assigning responsibilities around the home, adds Covington, Ky., financial adviser Mackey McNeill. This establishes that you're not replaying adolescence and trains new grads to manage financial obligations. Lay out expectations right away, but think about offering an initial grace period on rent, McNeill says.
Do help with the job hunt. Rather than offering cash outright - which doesn't teach your kid any lessons and may threaten your own financial security - offer an unemployed kid a hand in finding work.
For new grads, stress persistence and creativity; recommend job sites; ask friends and colleagues to feed you openings. For older boomerangers, be a sounding board. After the aforementioned grace period is up, you may want to suggest that your child take a for-now job while continuing to look for the perfect gig.
Do assist in exit planning. First month's rent, security deposit, and moving costs add up fast. So encourage your child to have some of every paycheck deposited in a "move-out fund."
Does your kid have lots of high-interest-rate debt? Ordinarily, it's best to pay it off first. But in this case, have your child split the difference, paying more than the minimums on credit cards while saving moving moola. That way you might get your empty nest back one day.
Beth Kobliner is the author of the newly released "Get a Financial Life: Personal Finance in Your Twenties and Thirties" (Simon & Schuster).

Send feedback to Money Magazine
Features

These Fortune 100 employers have at least 350 openings each. What are they looking for in a new hire? More

It would be the world's second-biggest economy. See how big companies' sales stack up against GDP over the past decade. More