Health care costs to jump 9% in 2010
Employers will expect workers to pay a bigger share, says PricewaterhouseCoopers study.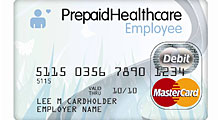 America's health care system is expensive, inefficient, and leaves many citizens without coverage. Here's what 6 entrepreneurial companies are doing about it.
NEW YORK (Reuters) -- U.S. employers will see health care costs rise 9% in 2010 and they expect their workers to pay a greater share of their health plans, consultant PricewaterhouseCoopers said Thursday.
PwC's annual medical costs trends report also said more workers are likely to utilize their health insurance coverage because they fear they will lose their jobs, and more uninsured and underinsured people will turn to Medicaid for coverage.
The cost increase will be offset in part by cost declines from expected U.S. health care reforms and the potential for high deductible health plans and wellness programs, PwC said.
According to 500 employers surveyed by PWC, 42% will increase their workers' share of health care costs in 2010 and 4% said they would change the design of health care plans to increase medical cost sharing.
"Employers are squeezing dollars out of their programs to save money," Mike Thompson, principal at PricewaterhouseCoopers global human resource solutions group, said in a statement.
"As the economy recovers, employers will refocus on more sustainable longer term approaches to medical cost containment based on an increasingly shared interest between employers and their workers."

Features

These Fortune 100 employers have at least 350 openings each. What are they looking for in a new hire? More

It would be the world's second-biggest economy. See how big companies' sales stack up against GDP over the past decade. More