It's your patriotic duty to save!
Some are worried the recession will linger if consumers continue to hunker down and stop spending. But the rising savings rate is a good thing for the long-term.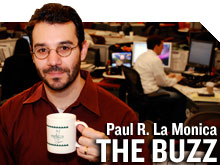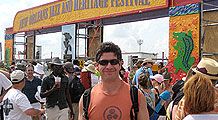 From a half-price deck to spending time with the kids to traveling around the country in pursuit of the best party, these people are making the most of the downturn.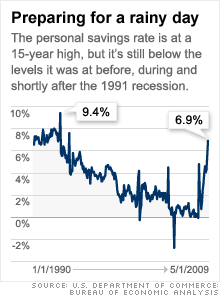 NEW YORK (CNNMoney.com) -- Many owners of our country's bonds are worried that the federal government is spending like inebriated sailors on shore leave to try and get the nation out of this economic mess.
It's unclear whether amassing more debt will solve a problem that was caused by too much debt in the first place. However, even as the government has approved one bailout after another, consumers have taken the opposite approach. They are digging in their heels and saving more.
The Commerce Department reported last week that the personal savings rate hit a more than 15-year high of 6.9% in May.
And interestingly, even though the stock market has rallied since March on hopes that the worst is over, consumers have stepped up their penny-pinching ways. The savings rate was just 4.1% in February.
Consumers have come a long way in a relatively short period of time. The savings rate mostly hovered between zero and 1% from 2005 through the middle of last year.
There is some debate as to whether the recent rise in savings is just a blip due to this year's stimulus package. After all, there was a 1.4% increase in disposable income in May thanks to stimulus payments.
But personal income rose by half that amount in April, and the savings rate still jumped. So it does appear that consumers have changed their behavior.
Kevin Mabe, chief economist with Farmers Insurance Group in Los Angeles, said that one clear area where consumers have cut back is in purchasing new vehicles. The bankruptcies of GM (GMGMQ) and Chrysler and weak sales at Ford (F, Fortune 500), Toyota (TM) and Honda (HMC) are clear evidence of that.
"We are seeing a consumer pullback, especially in big ticket items like autos," Mabe said. "Money may not be all going into the bank because there could be some debt reduction going on. But it is surprising how savings have bounced from zero to where it is now so quickly."
This newfound sense of frugality is undeniably a good thing. If consumers are no longer willing to amass unhealthy piles of debt for things they can't afford, then we can hopefully avoid such severe recessions.
But the increase in the savings rate also raises some tough questions. Are consumers now saving too much? If the economy really is about to turn, do we risk killing the recovery prematurely by clamping down on spending? It's a phenomenon known as the paradox of thrift.
Talkback: Do you think consumers are now saving too much and hurting the economy? Or should people continue to be frugal and save even more? Leave your comments at the bottom of this story.
One economist thinks consumers will start spending more as the economy continues to improve.
"The significant improvement in financial markets through [the second quarter] has helped improve the balance sheet of households to the point where an additional increase in the savings rate does not seem to be justified," said Stefane Marion, chief economist and strategist with National Bank Financial in Montreal, in a report last week
Marion wrote that he expects the level of savings to head back toward 5% as the effect of stimulus wanes. Still, while 5% is obviously much better than zero, one could argue that consumers still are not saving enough.
Even though the savings rate is at its highest since December 1993, there's a long way to go before consumers are as thrifty as they were during the last major consumer-led recession in 1991. What's more, the savings rate was routinely above 10% during tough economic times in the mid-1970s and early 1980s.
Keith Springer, president of Capital Financial Advisory Services, a Sacramento, Calif.-based investment advisory firm with about $100 million in assets, thinks that the savings rate will hit 10% again.
"We are turning from a nation of spenders to a nation of savers. You've had two bear markets this decade. It has an effect on the psyche of the American investor and consumer," he said. "Savings were down to ridiculous levels and now people are panicking and holing up in their house."
If that continues, we could be in for a prolonged stretch of consumers spending less and saving even more. That could lead to a slower and more gradual climb out of this recession. But that might be just what is needed.
"The unfortunate thing is that high savings in the short run is not good in terms of the recession ending," said Mabe. "But what savings allows us to do is to use money for long-term growth. We can't spend anymore. The consumer is tapped out."
After all, the 2001 recession begat super-low interest rates for an extended period of time. That helped create the conditions for the housing bubble in the middle of this decade. And it's the bursting of that bubble that caused all those risky mortgages to become toxic and led to the credit market meltdown.
Do we really want that to happen again? Is a sharp recovery this year and in 2010 worth it if it will only lead to another painful recession in 2015 or 2016? I hope people have learned their lesson and we won't be faced with yet another bubble in a few years. But some experts aren't convinced.
So let's continue to prove the skeptics wrong. Even though some might argue that it's your patriotic duty to help boost the economy by taking advantage of July 4th sales on new cars and flat-screen TVs this coming weekend, I think there's nothing wrong with sticking close to home and spending just a little money on some beer and burgers.
"For the long term it's necessary for the savings rate to increase. Saving is like sleeping. You may go one night or two nights without sleeping and be okay. We went five years without sleeping," Springer said.
Talkback: Do you think consumers are now saving too much and hurting the economy? Or should people continue to be frugal and save even more?

Features

These Fortune 100 employers have at least 350 openings each. What are they looking for in a new hire? More

It would be the world's second-biggest economy. See how big companies' sales stack up against GDP over the past decade. More