Will health reform chase employers away?
A key Senate proposal is estimated to keep the employer-sponsored insurance system intact. But one skeptic has serious doubts.
Photos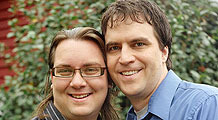 NEW YORK (CNNMoney.com) -- It is one of the touchiest issues in the health care debate: Would a government-run health plan upend the employer-based health insurance system used by 160 million Americans?
Senate Democrats behind a key proposal say the answer is no.
Sens. Edward Kennedy, D-Mass., and Chris Dodd, D-Conn., say their plan would preserve employer-sponsored insurance coverage and create an affordable public option for those who need it.
"The ... bill virtually eliminates the dropping of currently covered employees from employer-sponsored health plans," Kennedy and Dodd said in a letter Thursday to members of the Health Committee, one of two Senate groups working on health reform.
The proposal is a central part of Washington efforts to rewrite the rules of health care. Congress returns Monday for a month-long session before breaking for the summer.
The Health Committee bill includes a "pay or play" provision that would require employers to provide adequate coverage for their workers or subsidize a system that will.
"Pay or play" would require companies to pay the government $750 per full-time worker per year ($375 for part-timers) if they don't offer health coverage, or if they offer "qualified" coverage but pay less than 60% of workers' premiums. Small businesses that employ fewer than 25 workers would be exempt.
The Congressional Budget Office, which analyzed the legislation, estimated that by 2019 the same number of workers would be covered by employer-based plans as would otherwise be the case under the current system.
"It tracks what we're seeing in Massachusetts," a senior Democratic aide on the Senate Health Committee said on a conference call with reporters.
Massachusetts requires companies to pay up to $295 per worker per year if they don't provide employees with insurance or don't pay enough for the insurance they do provide.
So far, employers haven't been dropping coverage in Massachusetts.
Paul Fronstin, director of the health research program at the Employee Benefit Research Institute, is skeptical that $750 is enough to keep employers from dropping their plans or bumping up what their workers pay for coverage.
As Fronstin sees it, the fee would penalize employers already providing insurance but paying less than 60% of premiums.
Those employers, Fronstin said, would do one of four things under the Senate Health Committee proposal:
pay the $750 per-worker penalty and keep everything as is;
pay more than 60% of the premium to avoid the $750 fee.
pay the $750, keep the company plan but reduce how much they subsidize an employee's coverage by $750;
or pay the $750 and drop their plan.
One goal of the $750 fee is to keep employers in the health-insurance game, to keep their coverage instead of dropping their plans and sending workers to the public plan.
"But they're already in the game," Fronstin said. "They're already paying 85% of premiums. Does this $750 stop them from dropping coverage? It doesn't."
A survey by the Kaiser Family Foundation found that in 2008 employers paid an average of $3,983 per employee for single workers' coverage and $9,325 per employee with family coverage.
Fronstin also doesn't think the Massachusetts example would apply nationally.
For one thing, the state's fee is not the most onerous provision for companies. Employers must also assume part of the cost of the uncompensated care for workers who can't afford their health bill. Given how quickly a hospital stay can add up, that may be the strongest incentive for businesses to keep their coverage intact, Fronstin notes.
Another reason, he said, is that companies that operate in many states often try to provide uniform coverage for their workforce. So they're unlikely to drop coverage in just one state. If the fee applies nationally the story may be different.
Lastly, Fronstin noted, the Massachusetts system is relatively new and companies typically don't change benefit policies on a dime.
In the case of a $750 employer fee assessed nationally, "The most cost-effective thing may be to drop coverage," Fronstin said.
Keith Ashmus, chair of the National Small Business Association, concurred. "My firm pays a whole lot more than $750 for its employees ... in tough times it might be tempting to just say, 'I'll pay the $750 dollars.' "
For large employers, the story may be different.
Most companies with more than 200 employees voluntarily offer coverage and the majority of them pay more than 60% of workers' premiums, said Mike Langan, principal of the employer benefit consulting group Towers Perrin.
If cost were the only factor, those companies would already have dropped coverage.
"It's part of a compensation, wage and benefit package. Employers see a connection between workplace productivity and health benefits," Langan said.
Still, over time, the cost-benefit analysis is likely to hold sway if Congress passes an employer mandate.
"A lot of the decision making will ultimately come down to cost considerations as a voluntary benefit program becomes a mandatory one," according to a June statement on Towers Perrin's Web site.
Of course, it ain't over till it's over. What's not clear yet is whether the $750 fee -- which would be adjusted for medical inflation annually -- would be the only cost employers would have to pay if they don't provide adequate coverage.
"I would be surprised if it was just that," said Helen Darling, president of the National Business Group on Health, which represents large employers' perspective on national health policy issues
And every cost lever adjusted will factor into companies' decisions about whether to keep or drop the coverage they currently provide.
-- CNN's Ted Barrett and CNN Radio's Lisa Desjardins contributed to this report.

Features

These Fortune 100 employers have at least 350 openings each. What are they looking for in a new hire? More

It would be the world's second-biggest economy. See how big companies' sales stack up against GDP over the past decade. More