Fortune Small Business

Entrepreneurial Superstars
Well done: How Viking Range got started
As Fred Carl Jr. learned while launching his company, the deals you walk away from matter as much as the ones you do.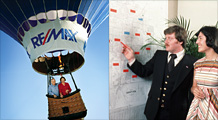 The founders of four breakout companies on how they built billion-dollar global brands like Costco and Re/Max from scratch.
GREENWOOD, Miss. (Fortune Small Business) -- Viking Range is known primarily for a groundbreaking appliance that combines the best features of commercial and residential ranges. Founded in 1986 in Greenwood, Miss., by native son Fred Carl Jr., the company employs more than 1,000 local residents and has annual sales of about $300 million.
Since Fortune Small Business last interviewed Carl ("A Brand Built to Last," July/August 2001), Viking has opened an 87,000-square-foot manufacturing plant and a separate distribution center to handle its expansion into premium appliances, cookware and cutlery. Carl has also founded 16 Viking Cooking Schools, which draw more than 70,000 students annually, and opened the Alluvian Hotel and Spa in one of 23 historic buildings he purchased and renovated in downtown Greenwood.
FSB caught up with the former contractor at Viking headquarters to discuss his early challenges.
Why combine the two different range types?
I realized demand was growing for commercial ranges in the home, despite their drawbacks (they're hard to clean, burn lots of energy, get hot because they aren't insulated, and lack broiling capabilities). After the lightbulb went on, I began creating a hybrid.
How did you begin production?
I made the rounds of all the major range manufacturers, starting with Wolf. They said, "This has merit, but we're too busy to get involved -- good luck." The rest of the manufacturers basically hung up on me.
Then I called another company. I met with its engineers repeatedly and was close to signing a contract when I got a call informing me that the CEO wanted to meet to discuss the terms. "This is great," I thought. "The big guy wants to meet me." So I met him at the Memphis airport, where he had a layover. He resembled [Soviet premier Nikita] Khrushchev, and by the end of our meeting he was acting like him too.
He liked my idea but demanded changes to the draft contract. He offered a one-year exclusive and added, "After that we'll start manufacturing this product ourselves. You'll sell it through your little regional dealers and we'll sell it through our nationwide commercial food-service network."
I said, "You'll be competing with me, then?" And he said, "That's right. Take it or leave it."
I told Khrushchev to take a hike.
I was disappointed but persisted until I reached U.S. Range in Gardena, Calif. It was extremely interested, and I quickly cut a production deal. I later learned the reason the company was so eager: It was financially troubled. But we were both willing to gamble.
What advice can you give other entrepreneurs?
The line between stubbornness and perseverance is thin. If you're emotionally and professionally convinced that your idea is sound, then be very stubborn. And don't be afraid to tell Khrushchev to take a hike.

To write a note to the editor about this article,
click here
.