Eli Lilly to cut 5,500 jobs
The drugmaker will eliminate the positions by 2011 as part of a reorganization plan that aims to save $1 billion.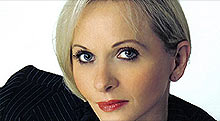 The U.S. health care system is struggling with a shortage of primary care physicians. CNNMoney.com asked readers -- especially those who are medical professionals -- to weigh in on who can help solve the problem. Here are some responses:
Photos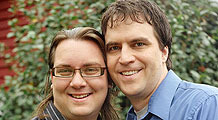 NEW YORK (CNNMoney.com) -- Eli Lilly and Co. will cut 5,500 jobs as part of a restructuring plan to save $1 billion, the drugmaker said Monday.
The job cuts will be complete by 2011, according to a press release. Eli Lilly (LLY, Fortune 500), based in Indianapolis, currently employs 40,500 people.
At 10:45 a.m. ET on Monday, Lilly was up 28 cents to trade at $33.10.
"We remain confident that continued focus on medical innovation is the best way to ensure the long-term growth of our company," said chief executive John Lechleiter, in a written statement.
The pharmaceutical industry "is facing unprecedented challenges," according to Lechleiter, who cited "slowing innovation, rising costs, patent expiries and increased generic competition, demands from payers to deliver greater value, and health care reform."
Restructuring has been common in the pharmaceutical sector over the last few years, noted Miller Tabak & Co. analyst Les Funtleyder.
"This isn't a big surprise, given the environment," Funtleyder said. "It's a good short-term fix to preserve cash, but the labs have to kick out new drugs in order for them to make money."
Patent expirations loom
In addition to universal pressures on pharma, Lilly also "faces .. its own challenges," the release said, including patent expirations for some of its main products beginning in late 2011.
"It's inevitable, but they know to the minute when these patents are expiring," Funtleyder said. "What they announced today is an acknowledgement of that, but there's not much else [Lilly] can do besides acquire some smaller companies, be bought out themselves or cut costs."
Lilly also announced it established a Development Center of Excellence, geared to streamline new medicines. The company has more than 60 molecules currently in clinical development, and said the reorganization should "help accelerate the progress of the...pipeline," Lechleiter said.
As part of the changes, the company will now be structured around five global business units: oncology, diabetes, established markets, emerging markets and animal health.
"From one point of view, the stock is inexpensive," Funtleyder said. "But those patent cliffs are pretty near term without much to offset it, so we're cautious."
Further clarity on Lilly's plans could help push shares a bit higher, but they will likely trade in a range close to current levels, Funtleyder said.
"They call it a 'new structure,' but nobody in pharma has truly figured out the new structure," Funtleyder said. "Nobody's found the magic bullet. Innovation is hard."

Features

These Fortune 100 employers have at least 350 openings each. What are they looking for in a new hire? More

It would be the world's second-biggest economy. See how big companies' sales stack up against GDP over the past decade. More