Treasurys advance after Fed statement
Prices rise as investors respond to the central bank's latest assessment of the economy and digest a sale of $40 billion in 5-year notes.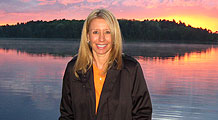 One year after the collapse of Lehman Brothers, these CNNMoney.com readers are repairing their portfolios. Here's what they're doing.
NEW YORK (CNNMoney.com) -- Treasurys mostly rose Wednesday after the Federal Reserve announced plans to hold interest rates steady and the market absorbed an auction of $40 billion in U.S. debt.
The Fed said in a policy statement that it sees signs that economic activity has "picked up" but warned that high unemployment could dampen the recovery.
The central bank said it would "gradually slow" its purchases of $1.25 trillion in mortgage-backed securities and $200 billion worth of federal agency debt by extending the program by three months.
The program, which was originally expected to finish at the end of the year, will be completed in the first quarter of 2010, the Fed said. The agency also reiterated its plan to wind down a plan to buy $300 billion worth of Treasurys in October.
As expected, the Fed left its benchmark interest rate unchanged near zero percent and stated that rates will remain at "exceptionally low levels" for an "extended period" of time.
Given the challenges facing the economy, the Fed said it anticipates inflation to remain "subdued for some time."
"The statement was pretty much as expected," said Steve Van Order, a fixed income strategist at Calvert Funds, adding that the market is now gearing up for another big auction on Thursday.
Earlier Wednesday, the government sold $40 billion worth of 5-year notes in the second of three auctions this week that total a record $112 billion.
The U.S. received nearly $96 billion worth of bids at Wednesday's auction -- 2.4 times the amount that was up for sale. That brought the bid-to-cover ratio down from 2.51 in August, when 5-year notes were last auctioned. Indirect bidders, including foreign central banks, bought 44.5% of the notes sold on Wednesday.
On Tuesday, the government drew strong demand at its sale of $43 billion in 2-year notes. On Thursday, it will auction $29 billion worth of 7-year notes.
Bond prices: The benchmark 10-year note was up 7/32 to 101 22/32, and its yield fell to 3.41% from 3.45% late Tuesday. Bond prices and yields move in opposite directions.
The expiring 5-year note rose 7/32 to 100 and its yield fell to 2.37%. At Wednesday's auction, the new 5-year note that will be quoted starting Thursday was priced at 99-18/32 and its median yield was 2.39%.
The 30-year bond rose 1/32 to 105-5/32, and its yield eased to 4.19%.
The 2-year note fell less than 1/32 in price to 99-2/32. Its yield rose to 1% from a median yield of 0.99% at Tuesday's auction.
The yield on the 3-month bill 1%.

Features

These Fortune 100 employers have at least 350 openings each. What are they looking for in a new hire? More

It would be the world's second-biggest economy. See how big companies' sales stack up against GDP over the past decade. More