CIT shares plummet 45%
Troubled lender to small businesses could give control to bondholders or file for bankruptcy, says newspaper report.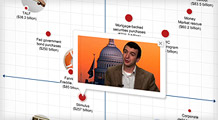 The collapse of Lehman led to a deeper recession and a litany of government programs to try to end the pain. We rate just how bold and effective the plans have been so far.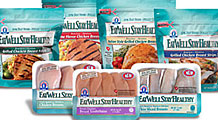 As consumers cut back, businesses are scrambling. 14 brands you know -- from an NHL hockey team to Obama's suit maker -- that are hitting the skids.
Video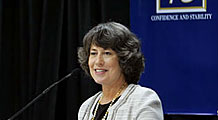 The Fixers
7 people are in charge of rescuing the economy. Here's who they are and how they plan to do it.
NEW YORK (CNNMoney.com) -- Shares of CIT Group, one of the nation's largest lenders to small businesses, plummeted 45% Wednesday after a newspaper article said the company will hand control to bondholders or file for bankruptcy.
In a report that cited unnamed sources, The Wall Street Journal said long-troubled CIT's fate "was hanging in the balance" as the lender prepared an exchange offer plan to eliminate 30% to 40% of its more than $30 billion in debt.
At the close of trading Wednesday, CIT (CIT, Fortune 500) shares had fallen 99 cents, or 45%, to $1.21.
Bondholders would take over CIT and common stockholders would be wiped out, according to the Wall Street Journal report.
The new debt would mature later than current debt, and if the company doesn't receive enough bondholder support it will restructure in bankruptcy court, the article said.
CIT spokesman Curt Ritter said the company declined to comment.
The plan would be the latest in a string of attempts to keep CIT from collapsing. The firm received $2.3 billion from TARP last fall, as the downturn in the credit markets battered the short-term debt that the company once used to fund itself.
Consequently, CIT was given a "junk" credit rating and ran out of funding options. The lender was further pressured as its current debt began to near its maturity date, and it considered bankruptcy before receiving $3 billion emergency loan in July from bondholders. In August it completed a debt repurchase program to raise cash.
Now, CIT's fate remains unclear. A major issue linked to the plan announced Wednesday, according to the Wall Street Journal, is that taxpayers are unlikely to recover much of the $2.3 billion it received from TARP.

Features

These Fortune 100 employers have at least 350 openings each. What are they looking for in a new hire? More

It would be the world's second-biggest economy. See how big companies' sales stack up against GDP over the past decade. More