Jobless claims fall to 9-month low
Number of initial filers drops by 33,000 to 521,000 last week, the lowest level since January.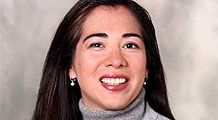 These 5 have been unemployed so long enough they exhausted their unemployment insurance - just like half a million Americans about to face the same fate. How did it happen, and how do they cope without a weekly check?
Photos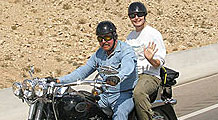 Millions of job openings!
NEW YORK (CNNMoney.com) -- The number of first-time filers for unemployment insurance fell last week to the lowest level since January, according to a government report issued Thursday.
There were 521,000 initial jobless claims filed in the week ended Oct. 3, down 33,000 from an upwardly-revised 554,000 the previous week, the Labor Department said in a weekly report.
A consensus estimate of economists surveyed by Briefing.com expected 540,000 new claims.
"Looks like a healthy trend to us," said Ian Shepherdson, analyst at High Frequency Economics, in a research note. "The level of claims is still far too high, for sure ... but it is heading in the right direction."
The 4-week moving average of initial claims was 539,750, down 9,000 from the previous week's revised average of 548,750.
"We have been looking very keenly for the kind of thing we saw today," said David Resler, chief economist at Nomura Global Economics.
"It's part of what looks to be a somewhat better trend in recent weeks, and it's an encouraging sign that deterioration has slowed considerably from earlier this year," Resler added.
Continuing claims: The government said 6,040,000 people filed continuing claims in the week ended Sept. 26, the most recent data available. That was down 72,000 from the preceding week's ongoing claims.
The 4-week moving average for ongoing claims fell by 15,750 to 6,144,250, from the prior week's revised average of 6,160,000.
But the slide in continuing claims may not be a positive sign, Resler said, as it may signal that more filers are falling off that count and into extended benefits.
Continuing claims reflect people filing each week after their initial claim until the end of their standard benefits, which usually last 26 weeks. The figures do not include those who have moved to state or federal extensions, nor people who have exhausted their benefits.
"When we add in the number of people on the extensions, we see that figure is rising and has been doing so consistently," Resler said, adding that comparison is difficult because extension data lag continuing claims by a further week.
State-by-state data: Three states reported a decline in initial claims of more than 1,000 for the week ended Sept. 26, the most recent data available. Claims in New York fell by 2,253; North Carolina's slipped by 1,609; and South Carolina's declined by 1,159.
Five states said that claims increased by more than 1,000. California reported the most new claims at 4,467, which a state-supplied comment attributed to layoffs in the construction, trade and service sectors.
Outlook: High Frequency Economics' Shepherdson said he does not expect claims "to keep falling this fast," and that the decline will slow through the year-end and into 2010 although the downward trend will continue.
But Nomura's Resler said he thinks initial claims could fall below the 500,000 mark by the end of October.
"We keep seeing more evidence that fewer workers are being laid off, and enough of the economic data is more positive," Resler said. "That, plus today's decline, tells me that hope isn't just a pipe dream."
While no "absolute threshold" of claims exists, Resler said, he thinks payrolls will increase when initial filings hit 475,000 or 450,000.
"I don't think we're there at this point, and the durability of today's bounce remains in doubt," Resler said. "We're not dancing in the streets, but we're not abandoning hope yet."

Features

These Fortune 100 employers have at least 350 openings each. What are they looking for in a new hire? More

It would be the world's second-biggest economy. See how big companies' sales stack up against GDP over the past decade. More