Peak performance: Billings, Mont.
If you don't mind a little isolation, Billings combines gorgeous scenery with low taxes.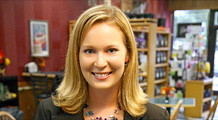 We asked entrepreneurs in all 50 Best Places how their hometown treats business owners. See how the cities stack up.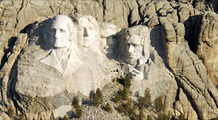 Want to keep more of your profits? Check out these 5 states from our Best Places to Launch list, where taxes are low -- and in some cases, nonexistent.
(Fortune Small Business) -- Growing up in the Chicago suburbs, Kevin Toohill yearned to experience the wide-open vistas of the western U.S. Today, the avid outdoorsman lives with his family in Billings, Mont., where he runs Beartooth Mapping, a firm that sells customized topographic maps and other geographic products. Its Web site, MyTopo.com, allows consumers to customize maps by choosing the location, center, area, size, print finish and numerous other specifications. The company grosses between $2 million and $3 million annually.
The vast majority of MyTopo's customers live in more populous states such as California, Michigan, New York and Texas. So why stay in Montana? One word: lifestyle.
"If big mountains and recreational activities are what you like, Billings is your place," explains Toohill, 35. "We are two hours from Yellowstone National Park. There's the best fly-fishing in the country. We've got horseback riding trails and white-water rafting. That's what keeps us here."
The biggest city in Montana, Billings is still a small town in size and spirit. It's the largest urban area between Fargo, N.D. (No. 3 on our Best Small Places to Launch list), and Spokane, and it serves as the regional hub for more than half a million people. But with a population of a little more than 100,000 (150,000, if you count the suburbs), Billings remains the sort of place where the average commute time is a mere 16 minutes and business proprietors are on a first-name basis with their UPS delivery guy.
"It's friendly here and not stuffy at all," says Ritch Rand, owner of Rand's Custom Hats, a 30-year-old family business that supplies Western-style hats to cowboys and film stars alike. "I can walk into the bank and visit with the vice president if I need to."
Major local industries are agriculture, energy, transportation, healthcare and education. An eclectic mix of businesses call Billings home, including three oil refineries, First Interstate Bank and Kampgrounds of America, which operates campsites throughout the U.S.
"Billings is unquestionably the business capital of Montana," says Patrick Barkey, director of the Bureau of Business and Economic Research at the University of Montana. "It has a real dynamism."
Billings's business climate is best described as temperate. Unemployment is rising but remains well below the national average. The Tax Foundation, a Washington, D.C., think tank, ranks Montana's tax climate as the sixth most favorable in the country. And the national real estate bubble skipped Billings -- today Montana's foreclosure rate is the fourth lowest in the country.
Billings is not complaint-free, however. Some argue that Montana's lack of a state sales tax places an excessive burden on property owners. Others point to Montana's general isolation and wish that there were more price competition among the airlines serving Billings Logan International Airport.
Nonetheless, Billings is growing rapidly. According to Census Bureau estimates, the metro area's population increased by about 10% between 2000 and 2008.
Toohill, for one, has found his home. "I want the smaller cities and bigger spaces of Montana," he says.

To write a note to the editor about this article,
click here
.