Chinese company in lead to buy Volvo
Ford names Geely, a Chinese automaker with eyes on the U.S. market, as the preferred bidder for its premium Swedish brand.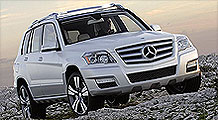 While Asian automakers dominate the influential magazine's reliability survey, there's some good news in there for Ford too.
NEW YORK (CNNMoney.com) -- Ford Motor Co. tapped Chinese automaker Geely as its preferred bidder for its Volvo unit, the company announced Wednesday.
Ford has been looking for a buyer for Volvo since December 2008, after a plunge in industry sales forced it to retrench to focus on its core U.S. brands of Ford, Mercury and Lincoln.
Ford (F, Fortune 500) has already sold the Land Rover, Jaguar and Aston Martin brands, as well as its controlling stake in Japanese automaker Mazda.
But the premium Swedish brand Volvo was by far the strongest of the non-core Ford brands, with a well-established reputation for quality and safety and a solid dealership network. Even with doubts about its future, Volvo's U.S. market share stayed essentially unchanged this year at 0.6%, according to sales tracker Autodata.
Ford cautioned in its statement that there was still much work needed to be done in sales negotiations with Geely and that there was no timeline to close the deal. No terms were announced.
"Ford believes Geely has the potential to be a responsible future owner of Volvo and to take the business forward while preserving its core values and the independence of the Swedish brand," said Ford chief financial officer Lewis Booth in a statement.
China's auto market now rivals the U.S. in terms of size. But even though sales are growing fast in China, the Chinese auto industry has relatively few exports.
Geely's interest in breaking into the U.S. market is well documented. It was one of the first Chinese automakers to display its vehicles at the North American International Auto Show in Detroit.
In late 2006, Chrysler Group and Geely announced an agreement to have the Chinese automaker develop a subcompact car that Chrysler could sell in the U.S. market. But that deal ended in 2008 without a vehicle being produced. A Chrysler spokesman said the discussions never progressed very far.
Geely is not the only Chinese company looking to snap up a U.S. brand. Sichuan Tengzhong Heavy Industrial Machinery Co. has reached a definitive agreement to buy the Hummer brand from General Motors.

Features

These Fortune 100 employers have at least 350 openings each. What are they looking for in a new hire? More

It would be the world's second-biggest economy. See how big companies' sales stack up against GDP over the past decade. More