Chrysler's big uphill climb
Experts question whether Fiat's rescue plan for Chrysler will provide needed help quickly enough to save the company.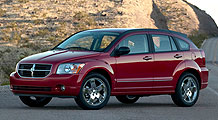 Chrysler was king of the hill with its 300 series just a few years ago. Oh how the mighty have fallen.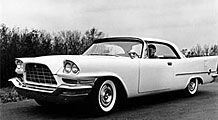 A look at the most important cars in the company's history as the carmaker faces another major turning point.
NEW YORK (CNNMoney.com) -- Fiat Group will soon unveil its plans to help get the struggling Chrysler Group back on track. But the question that won't be answered is whether these changes will come in time to save the company.
The Italian automaker, which now owns a controlling minority stake in Chrysler, is expected to announce Wednesday which Fiat models it intends to make available in the U.S. It also will disclose which Chrysler, Dodge or Jeep vehicles will be phased out.
For the sake of Fiat, as well as the union trust funds and U.S. taxpayers who own most of the rest of the company, the plan had better work.
But experts say that unlike rival Ford Motor (F, Fortune 500), which reported a surprise profit of nearly $1 billion the third quarter, Chrysler has a relatively empty product pipeline for the next two years. That, coupled with slim cash resources, make a return to profitability for Chrysler very unlikely.
"Unfortunately, it's a race against time," said Michael Robinet, vice president of global vehicle forecasts for auto consultant CSM Worldwide. "I think what they're announcing is a starting point, but many more changes will be required going forward."
Industrywide sales plunged sharply this year, causing losses among even the healthier automakers like Toyota Motor (TM). But U.S. market share for Chrysler, which includes the Chrysler, Dodge and Jeep brands, has plunged to 9.2% over the first three quarters of the year, down from 11% only a year ago and 13.6% as recently as 2005.
The company's cash crunch in recent years has starved its product development, experts said. And that couldn't have come at worse time. U.S. car buyers have shifted from light trucks, which made up most of Chrysler's vehicle lineup, to cars and crossovers -- SUV-like vehicles with a more car-like drive and feel to them.
Independent auto consultant Erich Merkle said there is very little in Chrysler's lineup that consumers want to buy. He said its Ram pickup truck and the Town & Country minivan are both competitive products, as are several Jeep models, but demand for these larger vehicles has been shrinking due to the weak economy and high gas prices.
Merkle said Chrysler doesn't really have a midsize sedan that is competitive with the Toyota Camry or Honda Accord, two of the best selling cars in the U.S. He added that neither Chrysler nor Fiat have a very good offering in the growing crossover segment.
Robinet said that it will take a long time for Chrysler to adapt to the new market landscape -- even if it simply imports some of Fiat's big sellers from Europe into the U.S.. He said redesigning a European car to meet U.S. safety standards as well as the tastes of American car buyers takes at least a couple of years.
Other experts said this is time that Chrysler probably doesn't have, even if the market for autos and overall economy improve.
"Money buys time," said Van Conway, president of Michigan turnaround firm Conway MacKenzie, Inc. "It all depends on how much money Fiat is willing to invest." Conway said there are doubts about whether Fiat will commit as much money as needed to build new vehicles in the U.S.
Beyond the product woes, Chrysler still has severe long-term financial headaches to deal with as well, said Jeffrey Manning, managing director at Trenwith Securities LLP, who specializes in bankruptcy and restructuring.
He said that the government put too much emphasis on moving Chrysler quickly through bankruptcy earlier this year in order to not risk a confrontation with the United Auto Workers union over pensions or other legacy costs.
"If you end up in bankruptcy, you might as well take the time to make sure you' are making the changes to come out properly," said Manning, who said the pension obligations are one of the most serious problems facing the company in the coming years. "I don't think they were in bankruptcy long enough to address their challenges."
The members of the Obama administration overseeing the bailout of the auto industry seriously debated letting Chrysler fail, according to an article in Fortune by Steven Rattner, the former head of Treasury's auto task force.
Rattner wrote that the administration ultimately decided to save Chrysler because it was concerned about how much additional damage to the economy a liquidation would cause. But he added that Chrysler needed a strong partner to survive since its "cupboard was bare."
Given that Chrysler dealers won't be getting any products from Fiat for a couple of years to fill that bare cupboard though, Wednesday's turnaround plans may be the classic case of too little, too late.

Features

These Fortune 100 employers have at least 350 openings each. What are they looking for in a new hire? More

It would be the world's second-biggest economy. See how big companies' sales stack up against GDP over the past decade. More