Unemployment claims slide
Initial filings for jobless benefits fall by 20,000 to 512,000 in latest week, less than forecast.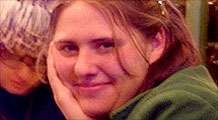 High stress and a meager paycheck are just another day at the office. Here are 15 of the most overworked and underpaid professions out there.
Map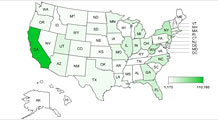 NEW YORK (CNNMoney.com) -- The number of Americans filing for initial unemployment insurance fell last week, the government said Thursday, with a total figure that was below analysts' expectations.
There were 512,000 initial job claims filed in the week ended Oct. 31, down 20,000 from a revised 532,000 the previous week, the Labor Department said in a weekly report.
A consensus estimate of economists surveyed by Briefing.com expected 522,000 new claims.
The 4-week moving average of initial claims was 523,750, down 3,000 from the previous week's revised average of 526,750.
"This report suggests that the peak for the unemployment rate may be closer than commonly thought," said John Lonski, a chief economist at Moody's Economy.com. "Jobs are still disappearing, but the contraction of payrolls continues to narrow."
Continuing claims. The government said 5,749,000 people filed continuing claims in the week ended Oct. 24, the most recent data available. That was down 68,000 from the preceding week's revised 5,817,000 claims.
The 4-week moving average for ongoing claims fell by 79,500 to 5,886,250.
But the slide may signal that more filers are dropping off those rolls into extended benefits.
Continuing claims reflect people filing each week after their initial claim until the end of their standard benefits, which usually last 26 weeks.
The figures do not include those who have moved to state or federal extensions, or people whose benefits have expired.
The Senate passed a bill Wednesday to extend unemployment benefits by up to 20 weeks. The legislation would lengthen benefits in all states by 14 weeks, and states with an unemployment rate higher than 8.5% would receive an additional six weeks.
The measure has to be reconciled with a bill the House approved more than a month ago that extends benefits by 13 weeks in high-unemployment states, but the House is expected to support the Senate's version.
State-by-state: Two states reported a decline of more than 1,000 jobless claims for the week ended Oct. 24, the most recent data available. Claims in Indiana dropped the most, by 2,346.
A total of 12 states said the claims increased by more than 1,000. Claims in California jumped by 14,394, which a state-supplied comment said was due to layoffs in construction, trade, service and the manufacturing industries and agriculture.
Outlook. While jobless claims have been trending lower, the number is still above what economists consider to be a healthy level.
"You want jobless claims to break under 400,000 before you have reason to conclude that the labor market has stabilized sufficiently," said Lonski, who doesn't expect the figure to normalize until the spring of 2010.
But the overall decline does suggest that the unemployment rate could peak sooner than the first quarter of 2010, and only climb to 10.3%, according to Lonski, rather than reaching its post-World War II record of 10.8% hit in December 1982.
The trend also disputes economists' predictions of an extended jobless recovery, which implies that payrolls would continue to shrink beyond the spring of 2010.
"To have a jobless recovery you have to have a notable upturn in jobless claims during the recovery, and it's good news that hasn't happend," Lonski said.
But while the data is positive, it's still not definitive.
"I like the news, but I'm not ready to bet my house," said Lonski. "But what's happening is that the consensus view of the unemployment rate peaking early next year increasingly appears to be conservative."

Features

These Fortune 100 employers have at least 350 openings each. What are they looking for in a new hire? More

It would be the world's second-biggest economy. See how big companies' sales stack up against GDP over the past decade. More