High stress and a meager paycheck are just another day at the office. Here are 15 of the most overworked and underpaid professions out there.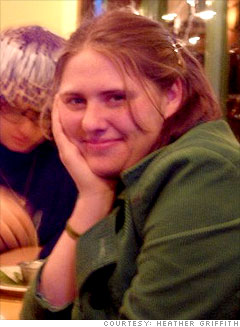 Heather Griffith works with foster children ... but isn't quite raking in the dough.
Median pay:
$43,200
% who say their job is stressful:
72%
Social workers step in when everyone else steps aside to help people and families in vulnerable situations. They provide patients with education and counseling, advise care givers and make referrals for other services. And with social workers in short supply and programs underfunded, few must juggle the work of many, while reaping little reward.
Just ask Heather Griffith, a social worker who works with children in intensive foster care in Boston: "You're getting paid $12 an hour and kids are screaming at you, telling you that you are just in it for the money and you're just like,
really
?"
NEXT: Special events coordinator
Last updated October 29 2009: 4:28 PM ET
Source:
PayScale.com
.
How
Payscale.com
defined high stress and low pay jobs: Starting from a database of over 2000 jobs, Payscale used data from over 36,000 respondents who ranked their jobs for quality of life factors, and chose those requiring a bachelor's degree or higher where the national median pay is less than $65,000. The survey was conducted between Aug 10, 2009 and Oct. 1, 2009.