Apple tablet: One tech gadget for all
The rumored and much-hyped tablet computer from Apple could lay waste to the markets for countless other gadgets.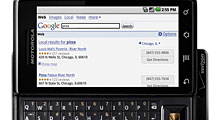 Consumers looking to buy electronics for holiday gifts won't have to break the bank this season.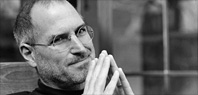 He revived Apple and remade entire industries, defying the worst economic conditions since the Great Depression -- and his own serious health problems.
NEW YORK (CNNMoney.com) -- Apple's lips are sealed about its widely rumored tablet computer, but technology experts are giddy about the device, already exclaiming it will be the gadget to end all gadgets.
Executives at Apple (AAPL, Fortune 500) never discuss products that are in the works, so there's no confirmation that the thing even exists. But rumors are circulating that Steve Jobs and Co. have designed a magazine-sized, touch-screen, hand-held, all-in-one device that is half-iPhone, half-Macintosh computer.
It's supposedly going to make its debut in the next few months, and you can have it for the low, low price of $600. Or $800. Maybe $1,000. No one's really sure.
If the rumors are true, the tablet will be able to do basically everything a gadget could possibly do. It's an e-reader, a gaming device, and a music player. You can watch TV and movies on it and surf the Internet (or so we've heard). And it will have thousands of third-party apps available for it ... or maybe it will run Mac OS X. That's all still unknown.
Coolest device ... ever? Maybe. Some analysts are channeling their inner-Frodo, saying the Apple tablet will be the one gadget to rule them all.
"This will be the next big thing," said Laura DiDio, principal analyst at ITIC. "Apple is going to wow everybody with the tablet."
Any time Steve Jobs gets on stage, the expectations are incredibly high, but they are especially lofty for the tablet. Analysts and investors are saying that this device could revolutionize the handheld world in the same way the the iPhone changed the smartphone market.
"The tablet will change the game, because Apple will throw down the gauntlet at the competitors, and force them to follow along," DiDio said.
According to DiDio, the tablet will have a 10-inch to 12-inch screen and a high-end graphics card that will enable stunning resolution -- even more so than the iPhone and iPod Touch. She said the device will come in several different models that offer varieties of Internet connections, such as Wi-Fi or 3G, perhaps through a contract with AT&T (T, Fortune 500).
Another cool feature will be the Web cam, which business travelers will be able to use for video conferencing on the go, DiDio said.
Some analysts say all of those features will kill other single-function handheld devices, making the Apple tablet the go-to handheld device for computing, Internet browsing, reading, gaming and entertainment.
"Apple will come out with the tablet and blow everyone away," said Dan Ackerman, senior editor at CNET. "Instead of taking along a Kindle and an iPod, that [tablet] could become the device you carry with you."
The cheaply priced netbook market may also take a hit when the tablet comes out. Apple typically prices their products higher than competitors, because they install top-of-the-line hardware, but DiDio said Apple learned from its mistake of pricing the original iPhone at $599, pricing out many potential customers.
"The Tablet will be awesome, and my guess is that it will be an instant hit for people who loved Kindles and people who want netbooks," said David Wertheimer, executive director of the University of Southern California's Entertainment Technology Center.
Wertheimer said he finds it hard to comprehend how the tablet will replace all other on-the-go tech products. "But then again, what I can't imagine, Steve Jobs often can," he added.
...Or the fizzle may fail. Not everyone thinks the Apple tablet will be the gadget to end all gadgets.
"What we've found in the past with these multi-function devices is that they're better for ad-hoc purposes, like quick and dirty tasks," said Zeus Kerravala, an analyst with Yankee Group. "They're not for any prolonged, high-performance use."
For instance, smartphones have cameras for quick snapshots, but when you go on vacation, you're probably going to want your digital camera to come along with you for high-quality photos.
Kerravala said the same logic applies to the tablet's other functions, including its e-reading capability: "If you want to sit and read a book, the ergonomics of a device that's specifically designed for reading are going to be better."
Similarly, only 3% of people whose cell phones can play music say they use their phone as their primary music player, according to a Yankee Group study. Even if it means carrying around two devices, an MP3 player is bound to have a better user experience than a multi-function cell phone.
That doesn't mean the Apple tablet -- if it exists -- won't be cool. But you may want to hang onto your iPod, Kindle, Nintendo DS, portable DVD player and laptop for a while.

Features

These Fortune 100 employers have at least 350 openings each. What are they looking for in a new hire? More

It would be the world's second-biggest economy. See how big companies' sales stack up against GDP over the past decade. More