Jobless losing a health-insurance lifeline
As the nine-month COBRA subsidy starts to expire, millions of unemployed Americans could lose their benefits.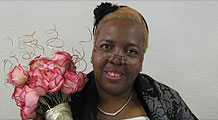 Without temporary positions over the holidays, these workers would be out in the cold.
Millions of job openings!
NEW YORK (CNNMoney.com) -- Millions of long-term unemployed Americans and their families are at risk of losing their health insurance, as their eligibility for a 9-month health-premium subsidy expires.
Kelly Cool, 45, has been out of work since January. The former engineer for an auto equipment supplier in Oxford, Mich., has been supporting herself and her two children since then on her $387 weekly unemployment check. She's been able to continue her health insurance thanks to a federal program that subsidizes much of the premium, keeping the cost to a manageable $137.51 a month.
But her lifeline is about to end.
As part of the federal stimulus bill, workers laid off between Sept. 1, 2008, and Dec. 31, 2009 got a temporary reprieve: They'd only have to pay 35 percent of the cost to stay on their company health-care plans; the government would cover the other 65 percent of the monthly COBRA premium.
COBRA gives workers who lose their health benefits the ability to continue coverage under their former employer's plan for up to 18 months.
But the 65 percent subsidy, part of the American Recovery and Reinvestment Act, only lasts for nine months of unemployment. After that, laid-off workers are responsible for the full cost.
Cool -- and other workers who began receiving the subsidy as early as March and are still out of a job -- are finding the benefit started to run out as early as yesterday.
"I started receiving the COBRA subsidy in March and lost it as of today," Cool said.
Starting Dec. 1, Cool's monthly COBRA premiums would rise to $392.89, more than she receives in a week from unemployment.
Cool says that's more than she can afford. She's already using her savings and her children's college savings to pay for food and the mortgage on their home, so she will be losing her health coverage.
Cool is not alone. On average, unemployed families who lose the COBRA subsidy will see their premiums nearly triple to $1,111 a month from $389, according to Families USA, an advocacy group in Washington, D.C., in a report released Tuesday.
That $1,111 a month is about 83 percent of the average monthly unemployment check of $1,333 -- an amount few long-term unemployed families will be able to afford, the group said. In nine states, the average COBRA premium actually exceeds the average unemployment insurance benefit.
"Millions of people could be affected right away," said Ron Pollack, the executive director of Families USA.
Efforts to extend the COBRA subsidy are in the works. Legislation introduced last week in the Senate could extend the subsidy for another six months and increase the premium to 75 percent from 65 percent. But it is unclear whether any legislation could pass before Congress breaks for the winter holiday.
And if an extension does pass, it's also unclear what it would mean for people who are losing their coverage in the meantime.

Features

These Fortune 100 employers have at least 350 openings each. What are they looking for in a new hire? More

It would be the world's second-biggest economy. See how big companies' sales stack up against GDP over the past decade. More