The latest HD movie players create a picture so real, it's as if you're there.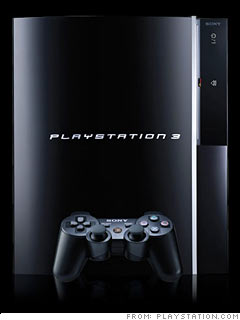 Price:
$400
Thumbs up:
The PS3, which can be upgraded to Profile 2.0 via high-speed Internet, offers an excellent picture (1080p output via an HDMI port) and top sound quality (7.1 Dolby TrueHD audio). Even DVDs look great on this machine. Along with the Pioneer, it was the fastest we tested at loading movies.
Thumbs down:
You need an adapter to use a universal remote, as there's no infrared sensor. If you're over 30, you'll hate the joystick controller. Also, the PS3 eats power.
The big picture:
This isn't a toy - it outperformed or equaled pricier rivals. For the price, it can't be beat.
Grade:
A-
NEXT: Sony BDP-S350
Last updated November 21 2008: 9:43 AM ET
Email
|
Print
|

Digg this story
|

RSS