Chrysler is scrambling to revamp its product line. These are the vehicles that will be critical to its success.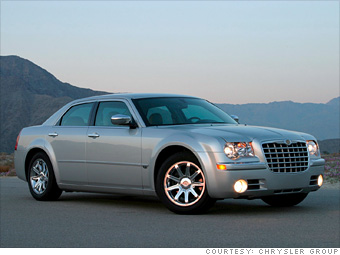 Chrysler's iconic 300 sedan will be completely redesigned, and the new version will come out late next year. It will retain much the same look but it will be an all-new car under the skin. Expect an even better ride and handling, and a higher-quality interior.
This redesign was already well underway before Fiat came on board, but now that they are partnered, Fiat may use the 300's engineering guts for some of its Italian products.
Even before the redesigned 300 is introduced, a special edition 300 Sport will be debut in early 2010.
NEXT: Chrysler Sebring