Many insured Americans are feeling overwhelmed by rising premiums, deductibles, fewer doctors who accept Medicare and shrinking coverage for prescription drugs. Here are 8 of their stories.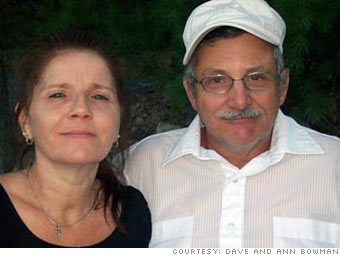 Dave Bowman, 61, Bedford, Pa.
"The high cost of each premium and the high deductible a person or family must pay per year is my biggest complaint against health insurers."
"For example, I pay around $300 a month for my wife and me for basic coverage, and pay a deductible of $750 each every year, not to mention a co-pay of $15 to $20 at the window."
"My yearly income is around $32,000 a year. Very little is left for goodies. Meanwhile, a doctor takes in $80 to $120 a visit that lasts 15 to 20 minutes. Imagine how much he makes a day, a week, a month, a year. Plenty of goodies here."
"Pure and simple, incomes of doctors, nurses, hospitals all need to be cut back just like I have to cut back in order to afford the high cost of their living high on the hog."
NEXT: Doctor's covered, anesthesia's not