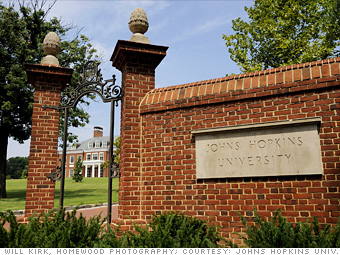 Baltimore, Md.
Total cost (2009-2010): $51,690
Total cost (2008-2009): $49,778
Increase: 3.8%
Last updated November 03 2009: 3:52 PM ET
Correction: An earlier version of this story included Parsons The New School for Design, which submitted incorrect data to the College Board. As a result, rankings changed; Bates College and Vassar College were added to the list as a tie for the No. 10 spot.
Note: Total cost includes tuition, fees, room and board. Data collected by the College Board.