South Texas could see the first new nuclear power plant built in the country in 30 years. Most locals love it, but nationwide some are questioning the so-called nuclear renaissance.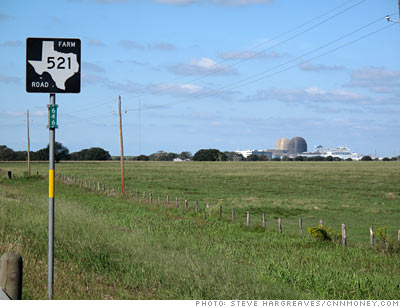 The South Texas Project nuclear power plant lies some 100 miles southwest of Houston.
The plant's largest owner, NRG Energy, wants to build two more reactors at the site, but they need government help to get the money.
Some say the government should support this clean, dependable source of power. Others say it will keep the country dependent on an expensive and dangerous form of energy.
NEXT: Big output