Even fictional vampires are getting hit by the housing market. The Vancouver house that was the home of the Cullen clan in Twilight: New Moon had its sale price cut to $2,998,000.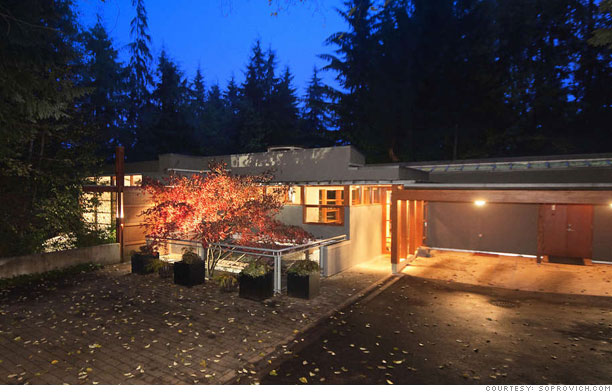 The Twilight vampires don't accept dusty coffins as home. In fact, they don't even take any old house. In Stephenie Meyer's trilogy, the Cullen coven lives in the most coveted house in town.
What filled in when it came time to film New Moon? This West Vancouver estate. Real estate agent Jason Soprovich is listing the five-bedroom, four-bath home for the current owner, a local who, he says, is looking for a change of pace.
NEXT: Living area