Artisanal treats for the dog - or dog lover - in your life.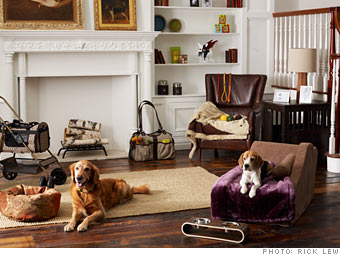 Fed up with generic, cheaply made dog gear, Eric Shannon and Andrew Strauss started San Francisco-based
Oh My Dog Supplies
with a simple business plan: Cater to dog owners who value craftsmanship. Their products range from the elegant (a chaise lounge with microfiber fabric and a foam base for extra comfort) to the whimsical (doggy-treat jars made of stainless steel and encased in leather with a paw-shaped cutout).