Drained of its battery power, the Volt finally reveals how it performs when running on gasoline.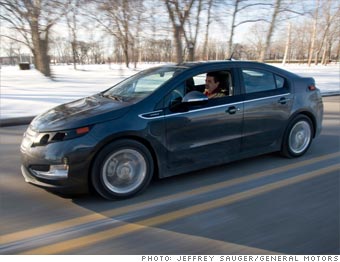 How well will General Motors' Chevrolet Volt drive once it gets past its 40 mile all-electric driving range and starts to rely on power generated by its gasoline engine? That's been a question for both critics and fans of the Volt, and with just 11 months to go before this car hits the market, I got the answer.
My test drive of a close-to-complete car took place on a frigid day on largely empty roads inside GM's Technical Center in Warren, Mich. The Volt was provided with just a few miles of plug-in power left in the battery. I knew what to expect from this car on pure battery power, I'd had that experience before. Now I wanted to drain the battery as fast as possible and see what happened next.
What happened was both imperceptible and impressive. Forced to start generating its own electricity on the fly, the Volt's performance changed not a bit. Criticism that the Volt, while running on gasoline power, would perform like a cinderblock looks to be wrong. While not all questions about this car have been answered -- some will have to wait until there are thousands of them on the road --we now know how the Volt will drive using gasoline power.
NEXT: Strong performance