Toyota Prius owners are standing by the carmaker after it announces faulty braking systems in its 2010 hybrid.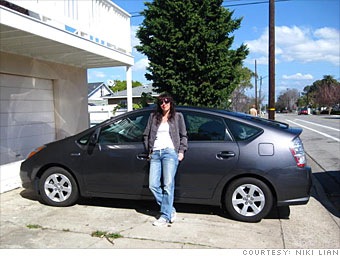 Nichole Irby 2008 PriusCosta Mesa, Calif.
I grew up driving Toyotas and am loyal to the brand. I chose a Prius because I wanted to be environmentally responsible and knew I would save gas money on my 50-mile commute to school.
I've put nearly 28,000 miles on my Prius so far and have always felt very safe and comfortable while driving. Toyota's recalls don't really worry me. What does concern me is how much this is going to damage the manufacturer, especially in such a tough economy.
NEXT: 'I still feel good about my car'