Had Hummer survived, perhaps it could have outlived its bad-boy image.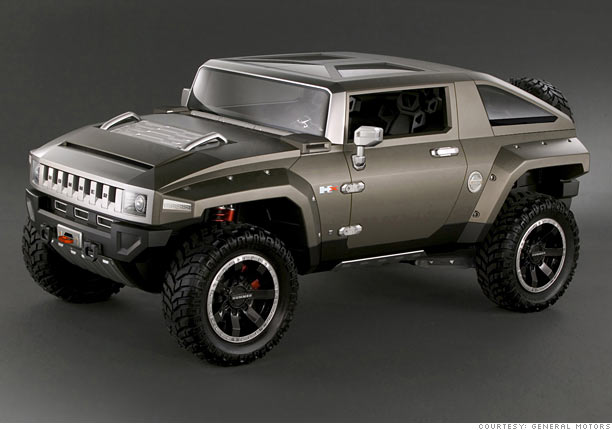 This is the Hummer that could have been. The Hummer HX concept, unveiled at the 2008 Detroit Auto Show, was a Jeep Wrangler-sized off-roader.
As part of the deal to sell Hummer to China's Sichuan Tengzhong Heavy Industrial Machinery Company, the new owners agreed to carry through Hummer's future product plan, which would have included a version of the HX. Unfortunately that deal fell through and the HX will never be made.
Click through to find out more about where Hummer came from and where it could have gone.
NEXT: Born from Jeeps