The automaker's new Chevrolet Cruze ECO will get very high gas --mileage without relying on any hybrid technology.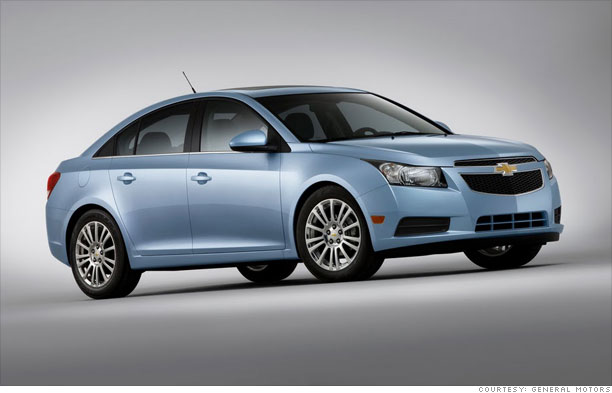 GM unveiled details this weekend about the new Chevrolet Cruze Eco. Available later this year, the Cruze ECO will get more than 40 mpg on the highway -- without the use of hybrid technology. The car's city fuel economy hasn't been announced yet, and neither has its price.
The Cruze Eco will essentially replace the Cobalt XFE high-efficiency car, since the Cobalt line has been discontinued.
But this launch is part of a bigger plan at General Motors, which said that it wants at least one version of every model sold under the Chevrolet brand to have the best fuel economy in its class. The Cruze Eco will score Chevy bragging rights in the compact class, where it will compete with the Honda Civic and the Ford Focus.
NEXT: Engine tech