These new police cruisers will hit the streets over the next couple of years.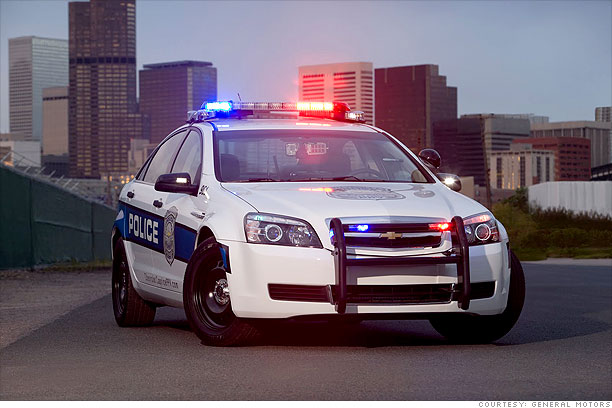 Among the three potential new replacements for the Ford Crown Victoria Police Interceptor in 2011, the upcoming Chevrolet Caprice PPV is closest to the classic lay-out. It's a big gasoline-powered V8 rear-wheel-drive sedan.
The Caprice PPV will be available to police departments only, at least in this country. This isn't really an all-new car. The Chevrolet Caprice is built in Australia where it's sold as the Holden Caprice.
The Caprice will be equipped with a 355-horsepower 6.0-liter V8 engine. A V6-powered version will be available for the 2012 model year. GM promises best-in-class acceleration and top speed with a zero-to-60 time of less than six seconds.
Click through the gallery to see planned cars from Ford, Chevy and Carbon Motors.
NEXT: Chevy Caprice: Tough inside