Buying a home is the biggest purchase most people will ever make, yet many go into it blind. Here are the 6 most common -- and costly -- mistakes homebuyers make.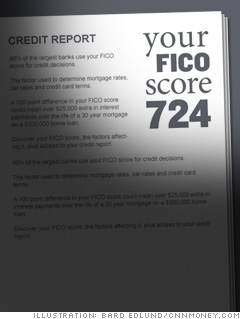 If you're even toying with the idea of buying a home, you must find out exactly what your FICO score is. If you find it is less than ideal, wage a systematic campaign to raise it. Too many borrowers ignore this step and get surprised when they get interest rate quotes.
Once you've pored over your credit history and corrected any errors, your next step is to pay down revolving debt balances to no more than 30% usage. That will help raise your score significantly.
Why does it matter?
The lower your score, the higher your costs of borrowing. Fannie Mae and Freddie Mac, for example, charge higher up-front fees to borrowers with credit scores below 740.
For a buyer with a credit score between 680 and 700, the fee comes to 1.5% of the mortgage principal. On a $200,000 mortgage, that adds up to $3,000. Someone with a 740 score pays nothing.

Lower-score borrowers also get saddled with higher interest rates, about 0.4 percentage point more for the below 700 borrower. That costs an extra $62 a month -- $744 a year -- on a $200,000, 30-year, fixed rate loan.
NEXT: 2. Buying a car before a house