These are the top ten American-made vehicles, according to Cars.com, which ranks them according to how many American-made parts they use and where they're built.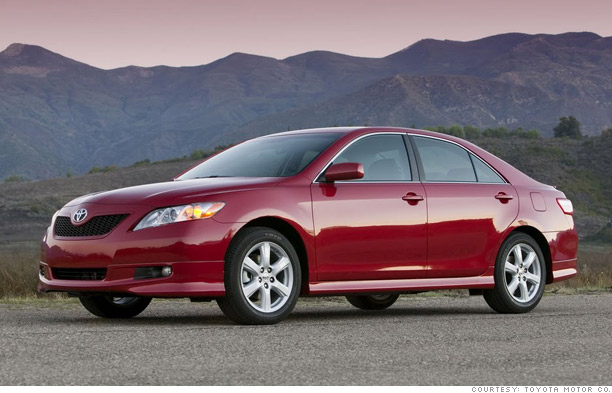 Assembly location: Georgetown, Ky. and Lafayette, Ind.
U.S. parts: 80%
(Excludes Camry Hybrid.)
Just because a car has a Detroit brand name doesn't mean it's all-American.
To to figure out which cars really are the "most American," analysts at the automotive Web site Cars.com looked at where the vehicles are manufactured and how many domestic-made parts they use. The rankings also take U.S. sales into consideration, since top-selling models should boost American employment.
For the second year in a row, the Toyota Camry ranked as the most American car sold in the U.S. Of the top ten most American cars, half were from Toyota and Honda.
(Excludes Camry Hybrid.)
NEXT: 2. Honda Accord
Last updated June 24 2010: 12:45 PM ET