Some cars that wouldn't sell in their own time have become highly sought after today.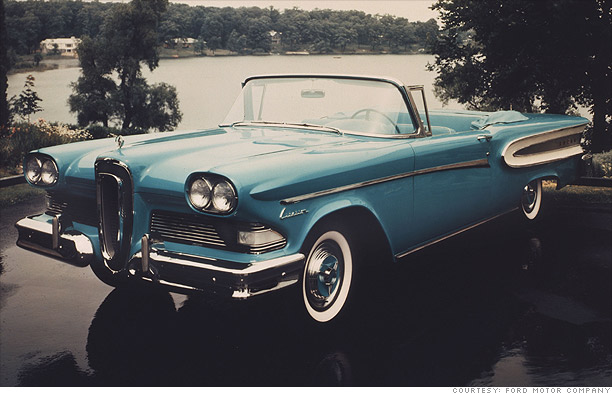 Value: Over $100,000 for convertible in good condition
The name Edsel has become synonymous with "flop." When Ford developed the Edsel car line in the 1950s, it was intended to offer customers something a bit nicer and more distinctive than Mercury cars but not quite as luxurious as a Lincoln.
Ford spent about $400 million to develop the cars, or about $3 billion in today's money, according to Hagerty Insurance, a company that insures collectible cars. During Edsel's short life, only 118,000 cars were sold, about half of what Ford needed to break even.
Edsels are valuable today in part simply because most cars from that chrome-and-fins era are increasing in value, said McKeel Hagerty, president of Hagerty Insurance. The more chrome and the bigger the fins, the better.
NEXT: Amphicar (1961-68)
Last updated July 07 2010: 11:03 AM ET