This Aston Martin is a movie star, having shown up in two Bond films. It is expected to sell at auction for at least $5 million.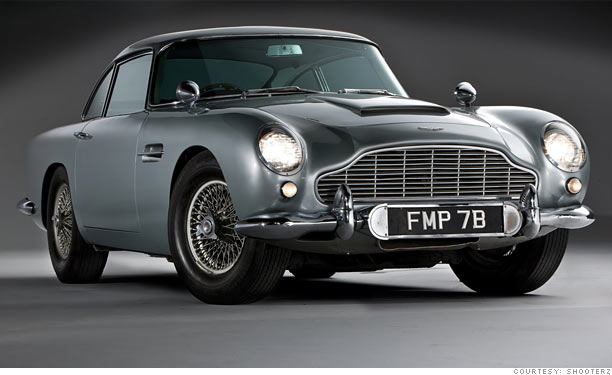 This car is one of only two fully-equipped 1964 Aston Martin DB5s actually used in the early James Bond films, and it's going up for auction in the fall.
In this case, "fully equipped" includes features you don't see on most cars. Among the options included on this model: guns that poke out through the taillights, a license plate that rotates to show different sets of numbers and a removable roof panel to allow easy egress for a passenger in the ejector seat.
Click through to find out more about the car and its story.
NEXT: Rare value
Last updated June 01 2010: 2:55 PM ET