Researchers ranked every mass-market car sold in America for the past 26 years.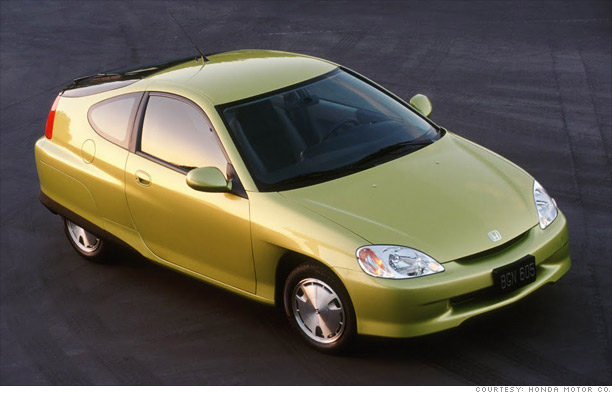 Engine: 1.0-liter 3 cyl.
EPA rating: 49 city, 61 hwy
Combined: 53
Researchers at the Department of Energy, which measures fuel economy for the EPA, recently compiled a list of the most fuel efficient cars in America for the past 26 years, which is as far back as the fuel economy ratings database goes.
Topping the list is the original 2000 Honda Insight. The Insight was a 2-seat hybrid with a 5-speed manual transmission. At the time, Consumer Reports magazine didn't think much of it, calling it cramped, noisy and uncomfortable.
In this list, all fuel economy figures have been adjusted to reflect new testing procedures introduced in 2008 that resulted in lower numbers for most vehicles.
NEXT: 2010 Toyota Prius
Last updated June 14 2010: 12:47 PM ET