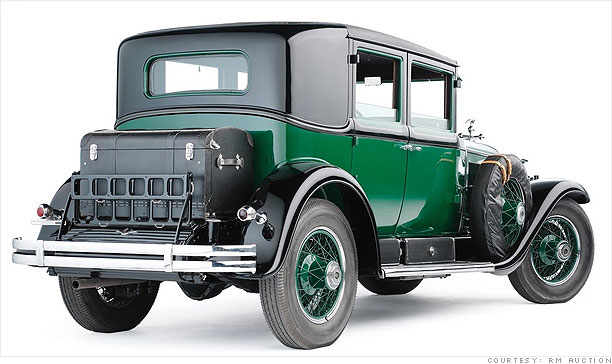 The car's documented history dates to 1933 when it was purchased for $1,500 from a Connecticut man for display at a London amusement park.
At the outbreak of World War II, the car was reportedly taken off display in England at the request of the U.S. government and hidden away for years, not surfacing again until 1958. Since then, the car has passed through several owners.
While there is no paperwork or other evidence clearly tying this vehicle to Capone, RM Auctions president Ian Kelleher said he's sure this really was Capone's car.
In researching the car's history, Keller said, he has found the story consistent from each owner to the next. And no evidence has emerged to suggest that this car is anything other than what its owners have claimed.