Chrysler has finally begun revealing the products that will fill its showrooms in the coming weeks.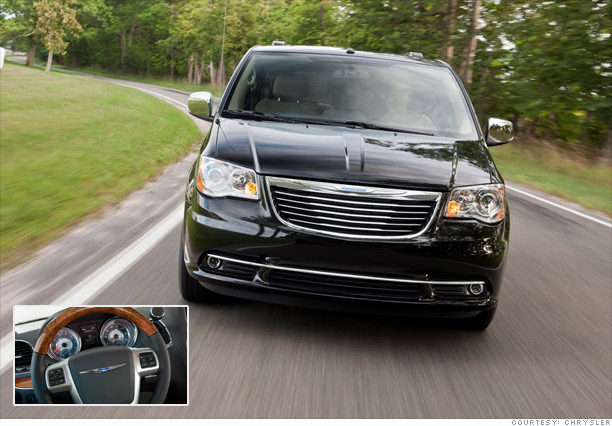 Perhaps no automaker is as badly in need of a new product line-up as Chrysler Group. With showrooms full of vehicles with shabby looking interiors, squishy suspension systems and weak engines, Fiat who took over the lucky-to-be-alive automaker, is hurrying to make up for lost time.
Fiat/Chrysler chief executive Sergio Marchionne has promised that 75% of Chrysler Group's line-up will soon be all new or radically changed.
In part that means fixing the obvious weak points on many of Chrysler Group's most popular products, like the Town & Country minivan.
Besides the new, high-style look inside and out for the van, Chrysler promises improved ride and handling, more comfortable Stow-n-Go seats and more engine power with the same fuel economy. A suite of safety technology features will also be standard.
Besides that, some vehicles get bigger changes, some smaller while a few others are all new.
NEXT: Chrysler 200
Last updated September 15 2010: 9:23 AM ET