The Hollywood Diner near Omaha's airport was the restaurant of choice for Warren Buffett and Bill Gates: two of the richest men in the world -- planning the world's most audacious philanthropy drive.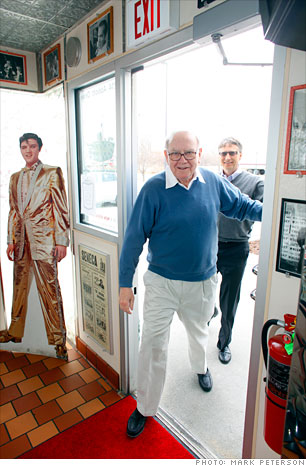 Flying cross-country in March, Bill Gates stopped to lunch with Warren Buffett at the Hollywood Diner in Carter Lake, Iowa. The restaurant now has a small place in history as one venue where the two made plans for their project to boost giving. Fortune sent photographer Mark Peterson to capture the discussion.
Buffett, by the way, paid for lunch.
For the full story, see The $600 billion challenge.
NEXT: Photos from The $600 billion challenge
Last updated June 16 2010: 2:06 PM ET