Residents who live in these 25 growing towns see their incomes go the furthest.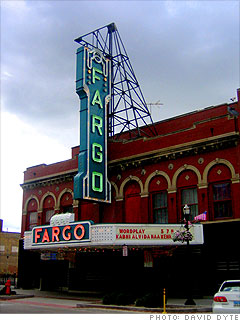 Median home price: $144,802
Median family income (per year): $69,142
Is Fargo famous? You betcha! Much of America relates to the Great Plains city by associating it with the eponymous Coen Brothers film. Not that Fargo the movie was an ambassador for the town. The film smeared the area as a nest of vipers led by stone-cold killers, corrupt car salesmen and ditsy prostitutes, not to mention the bleak winter weather.
The reality is different. Fargo has one of the lowest unemployment rates around, a microscopic 3.5% in May. Crime is nearly non-existent. The open spaces afford the town room to grow and easily developable land has kept home prices in check.
See complete data and interactive map for Fargo
NEXT: Springdale, AR
Last updated July 13 2010: 5:16 PM ET