Especially now, plentiful job opportunities are key to making a great place to live. These 25 counties have experienced the most job growth over the last nine years.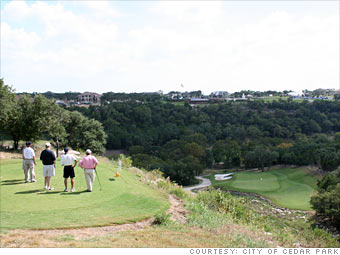 Towns include:
Cedar Park
,
Round Rock
Job growth (2000-2009):
58.9%
Dude, they got Dell! With the computer manufacturer as the county's largest employer, Williamson County has a tech-savvy workforce that helps draw other businesses to the area.
Recently, the county helped Sears Teleserve, the customer service call center for retail giant Sears and a major employer in the area, secure local and state incentives to expand its workforce and its current facilities.
And Wilco is looking to help entrepreneurs. For laid-off workers interested in starting their own business, there are training programs "to become CEOs," said Charlie Ayres, president of Round Rock's Chamber of Commerce.
Thanks to a growing young population, the public school systems in Round Rock and Cedar Park are also a significant source of jobs. -- F.R.

NEXT: Hays County, TX

Last updated July 13 2010: 5:14 PM ET